In November, Melbourne's advertising and film industry witnessed the next generation of visual effects at NantStudios @ Docklands Studios Melbourne.
The Virtual Production / In Camera VFX demonstration instantly transported over 150 film professionals around the world from the comfort of their seats in leading-edge set ups in Stages 1 and Stage 3.
In a display of technological prowess, the creative team shot a Kia EV car commercial, and edited it in two hours, defying traditional production timelines.
This showcase by NantStudios, in partnership with Melbourne technicians, revealed the potential of the colossal LED volume screens—where choosing a 'location' is as easy as a scene selection from a menu.
The expansive array of LED screens created a visual canvas of diverse environments—from the stark beauty of a desert mountain range to the sleek lines of a futuristic tunnel, the pulsating energy of a freeway, and the iconic lights of downtown Las Vegas.
These demonstrations served not only to dazzle but also to educate creators about the streamlined workflows of virtual production.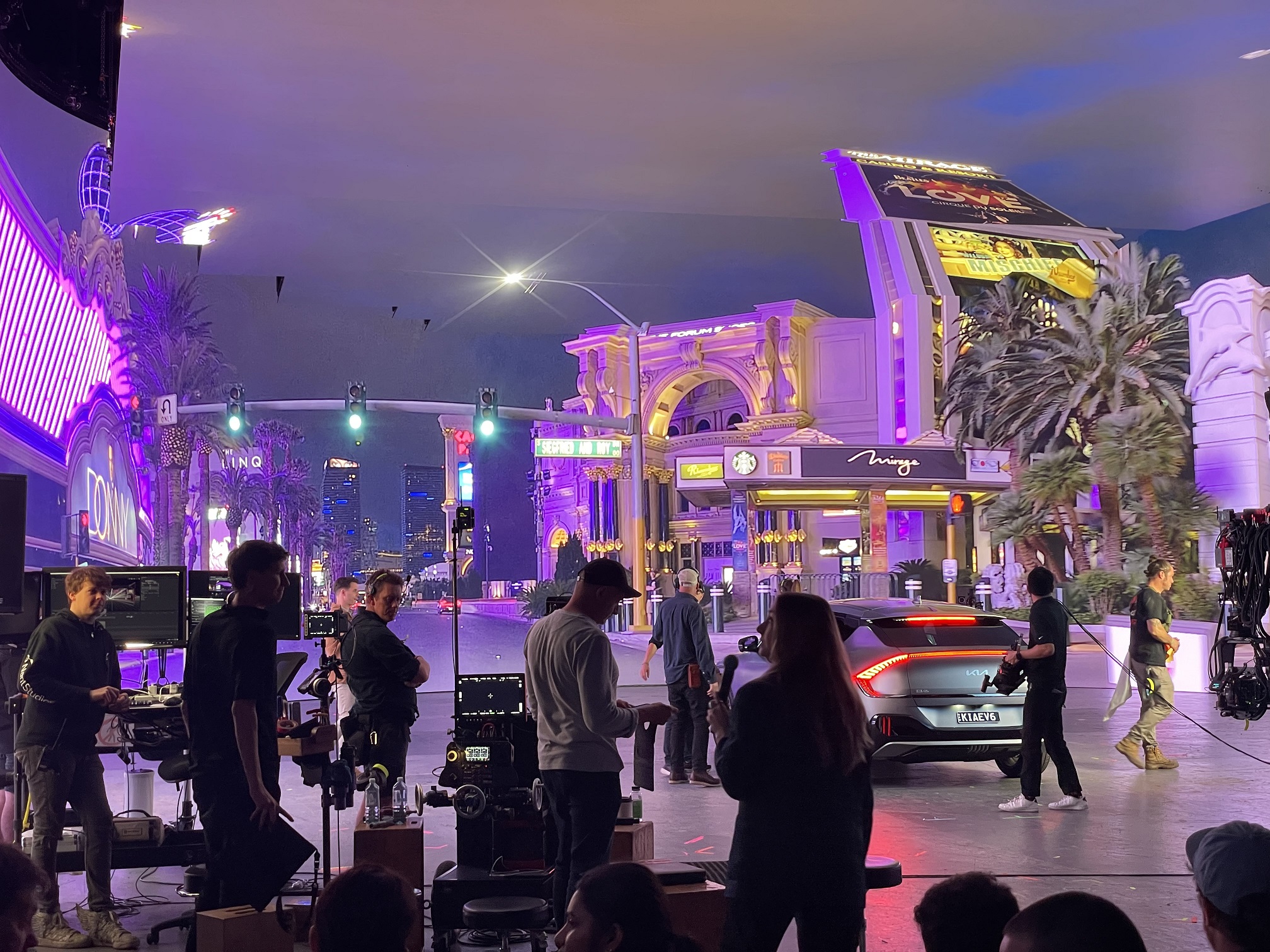 In September, the premiere of the Stage 1 LED screen—globally unparalleled in scale—marked a historic moment in live television.
It created a spectacular visual backdrop for a Nine Network telethon that raised AUD 3.1 million for the My Room Children's Cancer Charity.
The screen, measuring an impressive 12 metres (40ft) in height, featured animated 3D landscapes such as a rock-climbing canyon crafted in Unreal Engine, a dynamic city skyline, and live updates of donation tallies, setting the stage for Australian rock band Living End to perform before a live studio audience.
Nine marketing manager Hannah Cammack told her social media followers it was "a once in a lifetime experience to use NantStudios in Docklands. This state of the art studio made everything 100x bigger and more grand and what an honour to be the first live TV production to be filmed there".
Earlier in the year, guests of the Melbourne International Film Festival 37° South industry event enjoyed a virtual tour of some breath-taking locations.
NantStudios @ Docklands Studios Melbourne has attracted clients across various sectors, from feature films and TV dramas to high-profile commercials.