As Late Night with the Devil continues its dream run, its creators reflect on how filming at Docklands Studios helped create its look of authenticity.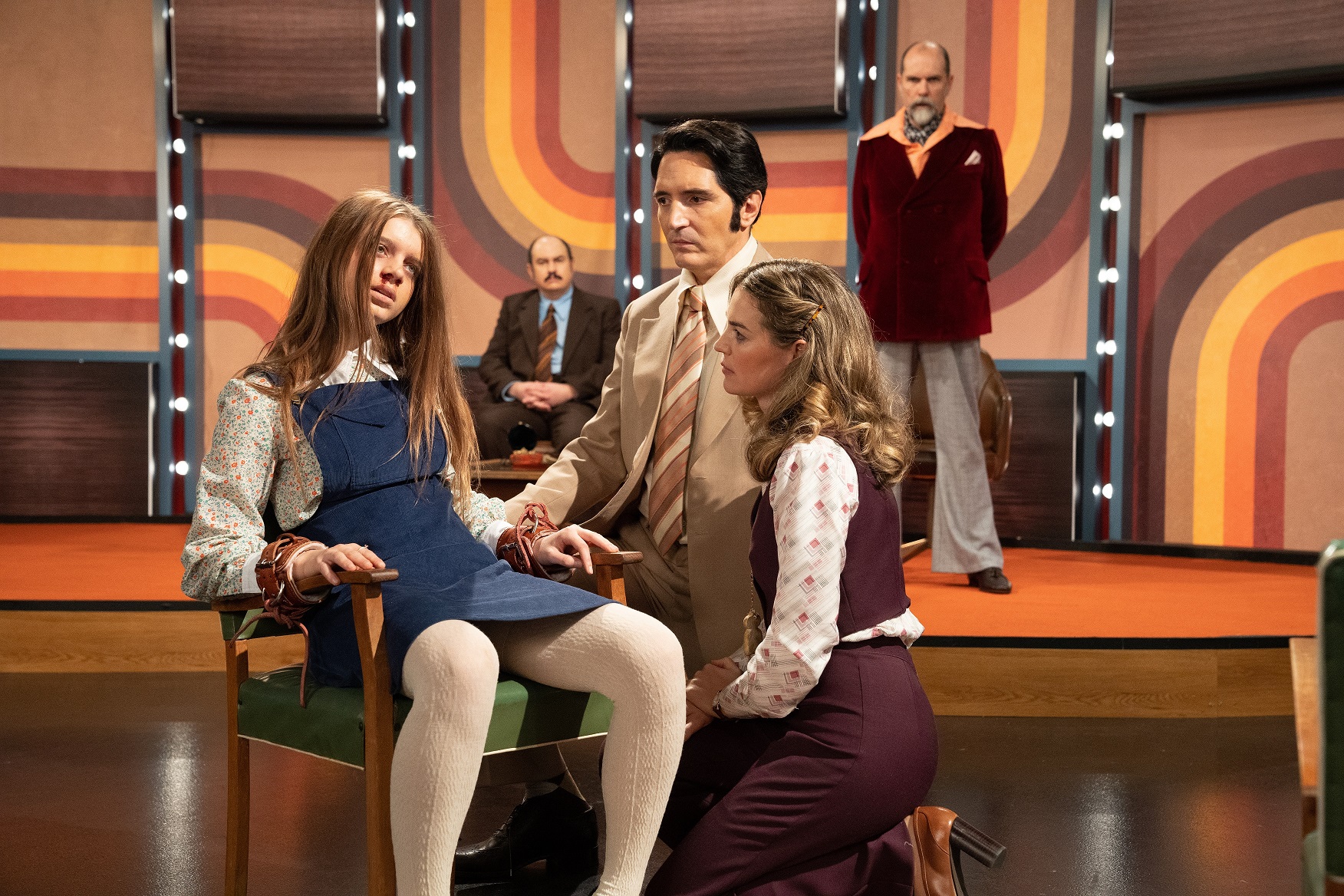 When it came to shooting Late Night With the Devil, Australian writer-directors Colin and Cameron Cairnes weighed up a number of locations.
The brothers looked at converted warehouses and spaces around Melbourne but soon set their sights on the Gravity Media Production Centre Melbourne located in Stage 5 at Docklands Studios.
It may be an obvious choice for a story based around a live TV talk show, but it needed a stroke of timing luck to happen.
That's where DSM's Client Services Manager Rosey Cullinan reached out to Gravity Media's Account Executive, Media Services & Facilities, Marcus Doherty to accommodate Late Night's June 2022 shooting schedule along with pre-production, costume and storage.
Late Night stars David Dastmalchian as talk show host Jack Delroy filming a Halloween special to boost flagging ratings. Things soon grow horribly wrong under a demonic presence.
The choice of filming location gave the production a head start given the space was equipped with standard television infrastructure such as a shiny floor, lighting rig and audience seating.
Production Designer Otello Stolfo masterfully completed the retro feel, with a 1970s talk show set that included a brown and orange backdrop and vintage television cameras.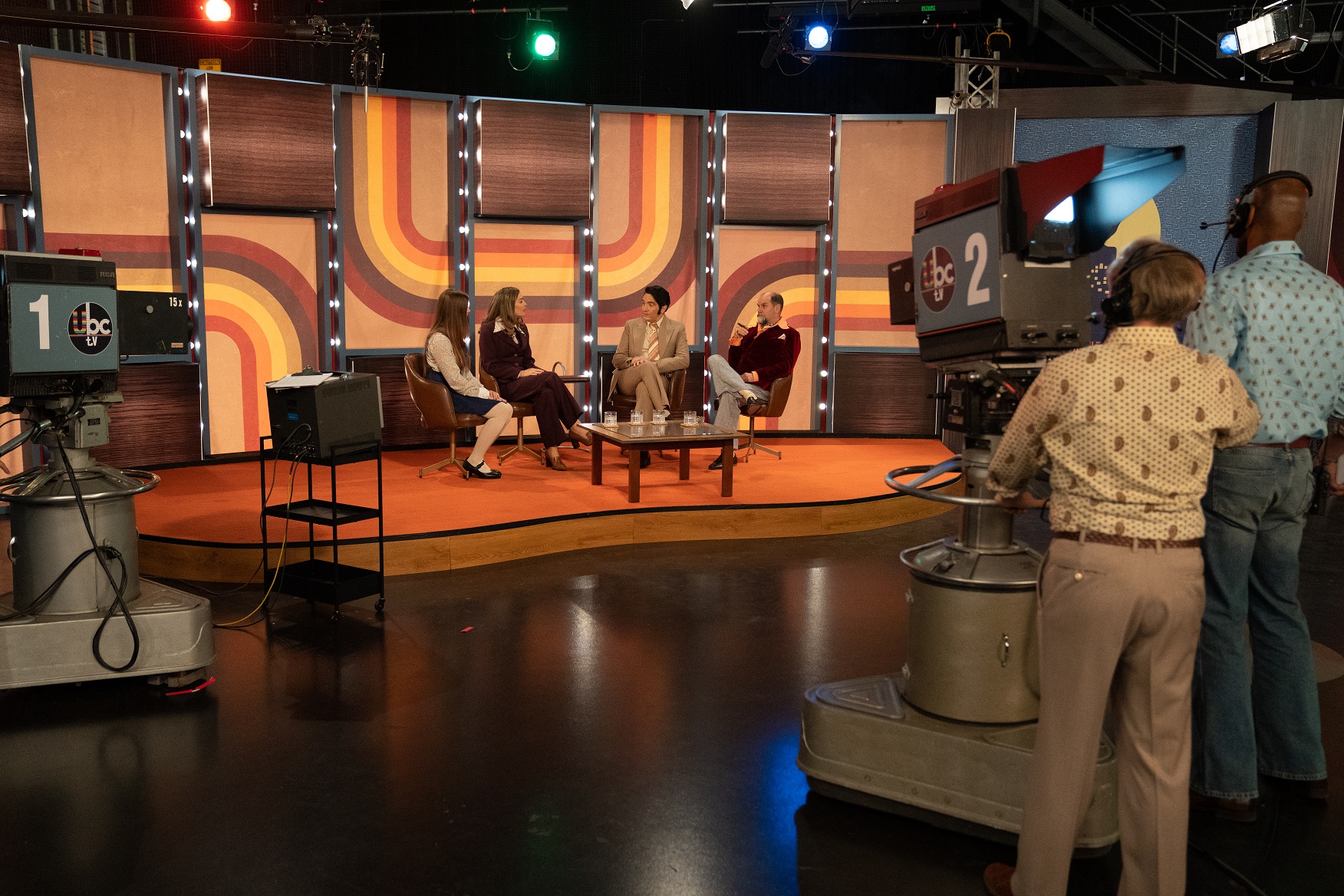 As Colin Cairnes puts it: "Everyday it felt like walking into a time capsule. It felt like we actually were in TV studio in downtown Manhattan in 1977. It really helped bring the film to life.
"For cast and crew to have a sense of what it would have been like, to get that extra layer of verisimilitude if I can use that word, was fantastic.
"It was also the fact that we had all those facilities there for the art department, for hair and make-up, for wardrobe, the star rooms. All those facilities were first class and I know that our cast loved working there. The fact we were all in the same building and we were all a one minute walk from each other, it just made our lives that much easier."
The central city location kept everyone happy too, says Cairnes. "You've got so much accommodation nearby and the city too, it just makes it so hassle-free to get people to and from the set on time. For cast and crew coming in from overseas that central location also means access to all the wonderful things the city of Melbourne has to offer."
Meanwhile the critical and audience reception for Late Night With the Devil goes from strength to strength.
It was an instant hit on debut at SXSW in Austin, Texas in March with master-of-horror Stephen King tweeting that the film was "absolutely brilliant".
It later screened at both the Sydney and Melbourne International Film Festivals and at the world's biggest horror/fantasy film festival Sitges in Spain where it won the best screenplay award.
AGC International has recently snapped up international rights for a wider release.
Production companies: Future Pictures, Spooky Pictures, and Image Nation
Producers: Mat Govoni, Adam White, John Molloy, Steven Schneider, Roy Lee and Derek Dauchy
Main cast: David Dastmalchian, Laura Gordon, Ian Bliss, Fayssal Bazzi, Ingrid Torelli, Rhys Auteri, Josh Quong Tart and Georgina Haig.