The award-winning director has given an enthusiastic thumbs up to the experience of shooting his latest feature—set in the American Midwest—at Docklands Studios Melbourne and on location around Victoria.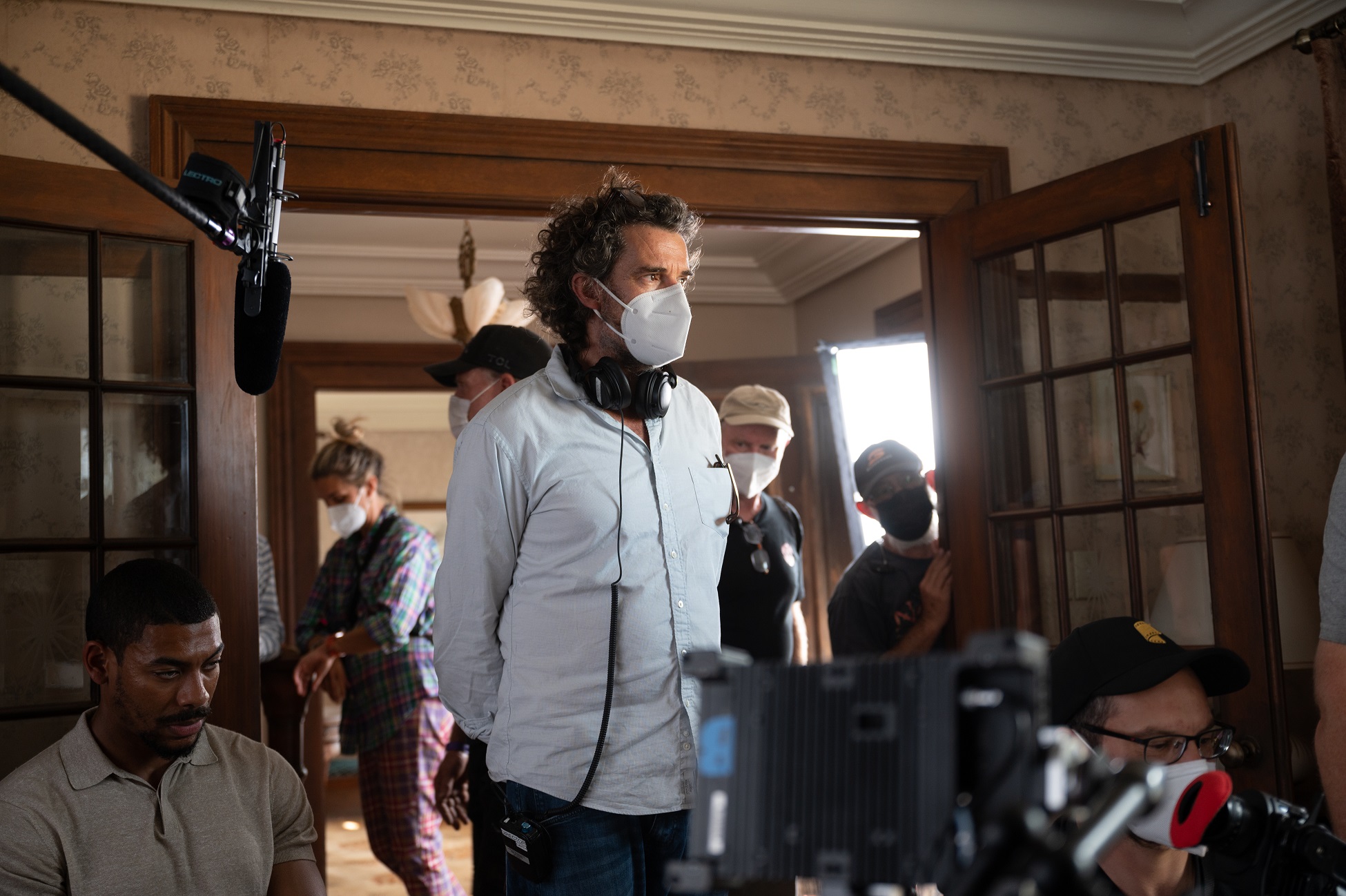 Davis, who won a Directors Guild of America award and an Oscar nomination for Lion (2016), says shooting in Victoria came about because star Saoirse Ronan's schedule meant "it would be snowing in the northern part of the world, which didn't really quite work. I knew we had to somehow be in the southern hemisphere."
The main interiors for Foe, including a lonely, dilapidated farmhouse where the tense psychological drama unfolds, were built in sound stages at Docklands Studios.
The farmhouse, set in a climate-stressed landscape, is inhabited by Henrietta (Ronan: Little Women, Brooklyn ) and Junior (Paul Mescal: Normal People, Aftersun) whose lives are turned upside down when unexpected visitor Terrance (Aaron Pierre: The Underground Railroad) arrives one night, informing Junior he'll be sent to live on a space station.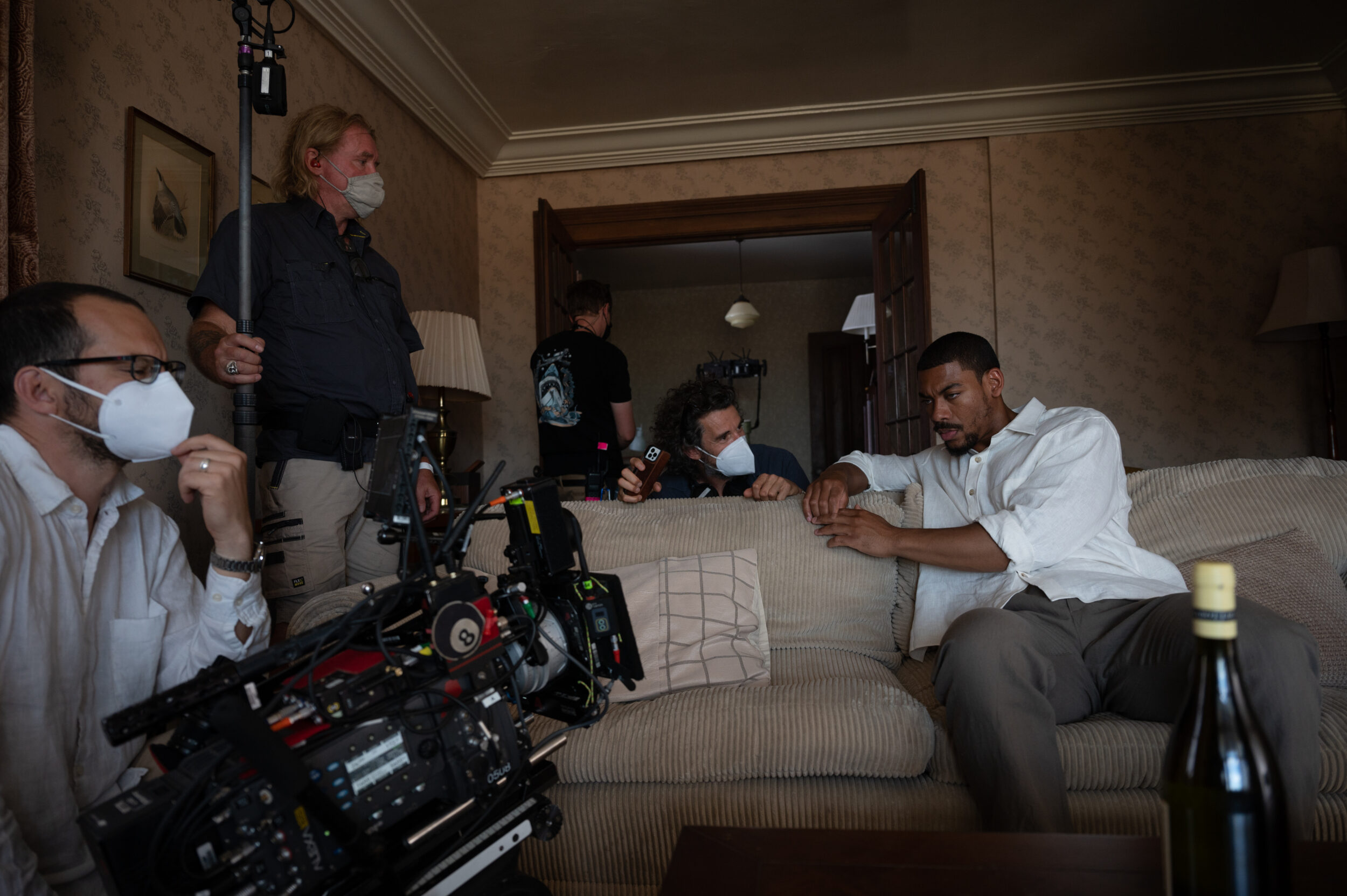 Davis had a distinct look in mind after a research trip through Ontario, Canada where a "gorgeous farmhouse appeared over the horizon which had this Andrew Wyeth feel, and I got chills when I saw it.
"I came back to Australia with the problem of where to shoot this and how to build the world out.
"I was on a camping trip with the family in the Winton Wetlands. When I arrived there was this extraordinary landscape with all these dead trees that felt very powerful. As we were setting up the tents at dusk, I saw a bus or car driving through the trees, and I just thought of that opening shot of Terrance's car arriving in the night. That's when the penny dropped that we could… use Docklands.
"I have worked at some big sound stages, but not this scale. Usually I have an allergy to sets, so I guess it was a leap of faith for me, but I have to say it was extraordinary."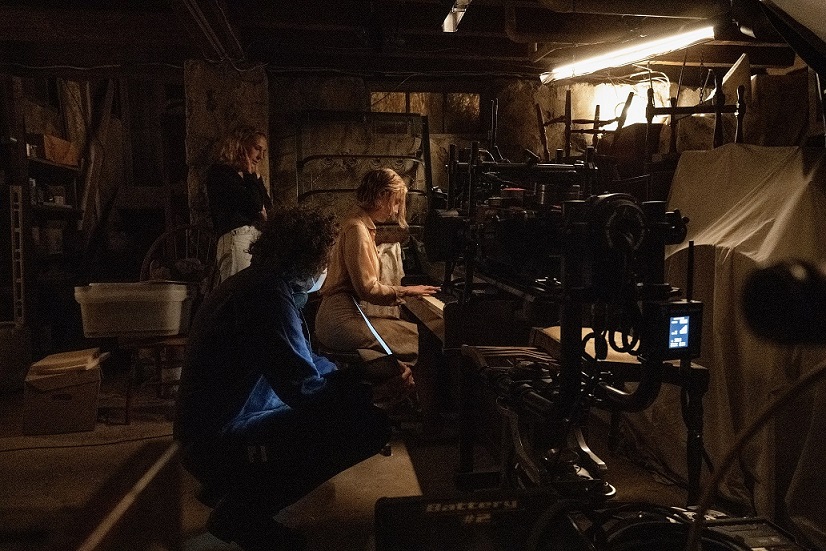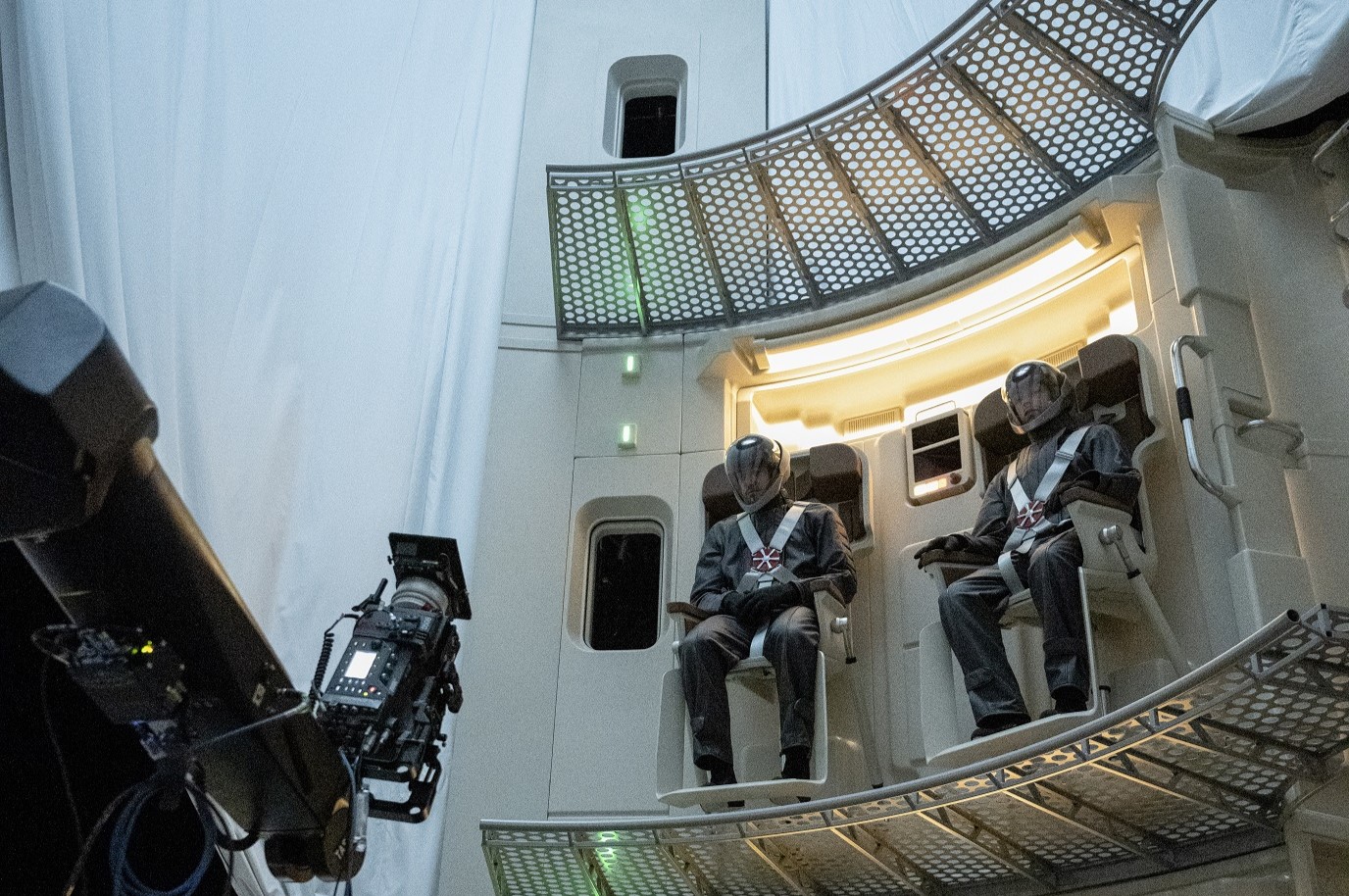 Foe's Canadian Production Designer Patrice Vermette oversaw the construction of a double-storey farmhouse exterior at Winton for the ten-week shoot in early 2022, while Stage 1 at Docklands Studios housed interior sets including the top floor and staircase, a basement, part of a space ship, and a futuristic chicken farm.
Other landscapes were filmed in remote South Australia.
Davis recalls "Docklands was our base; all the construction was done there, as well as all the set pieces and the set decoration. We'd all work there and then people would break off and we would have the country unit, so it was working really well."
He adds that Mescal and Ronan really "fell in love with Melbourne. They lived in (inner-city suburb) Fitzroy and didn't want drivers; they rode their bicycles everywhere, went to the public pool for a swim and caused all sorts of trouble!"
Foe is co-written with Canadian author Iain Reid, based on his novel of the same name, and produced by See-Saw Films, I Am That Productions, and Anonymous Content. Released in Australia November 2.
Extracts from interview with Garth Davis by IF Magazine. Full interview: https://if.com.au/i-had-a-lot-of-fun-with-this-one-garth-davis-combines-city-and-country-for-foe/