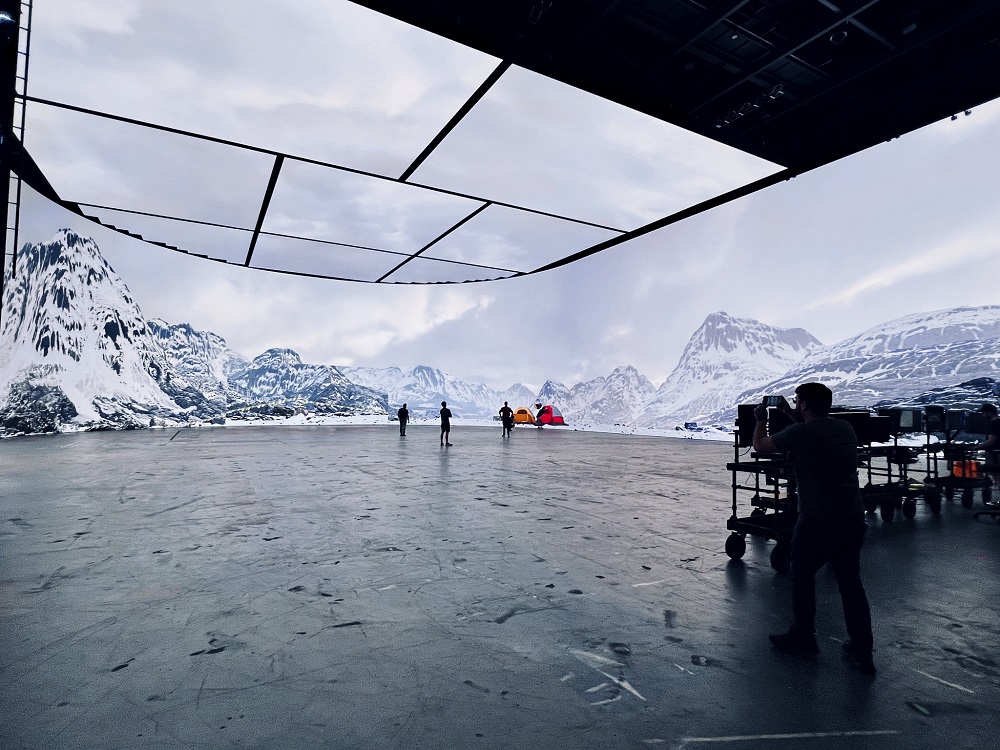 Melbourne's standing as a leading destination for film and TV production has received a boost with the construction of the world's largest LED volume screen.
The screen consisting of 6,000 LED panels stacked higher than a three storey building has been built inside Stage 1 at Docklands Studios Melbourne by cutting-edge Los Angeles technology company NantStudios.
Filmmakers can use the volume screen to display a digitally created environment such as a futuristic landscape or a real location anywhere in the world, from the Himalayas to the Sahara Desert, from New York to outer space.
A smaller volume screen has been constructed in Stage 3.
Pioneered by the Star Wars franchise The Mandalorian, the computer-generated instant scenery saves the expense of transporting crew and equipment to distant locations, enabling filmmakers to control weather, lighting and time of day at the touch of a keyboard and within the comfort of a sound stage.
Hollywood giant Universal Studio Group has struck a deal to use the LED volumes for upcoming projects set to shoot in Victoria through its local production arm Matchbox Pictures.
The NantStudios facility will also be available to both local and international productions considering locating in Victoria and can accommodate a large immersive set as well as multiple smaller sets using modular wall sections.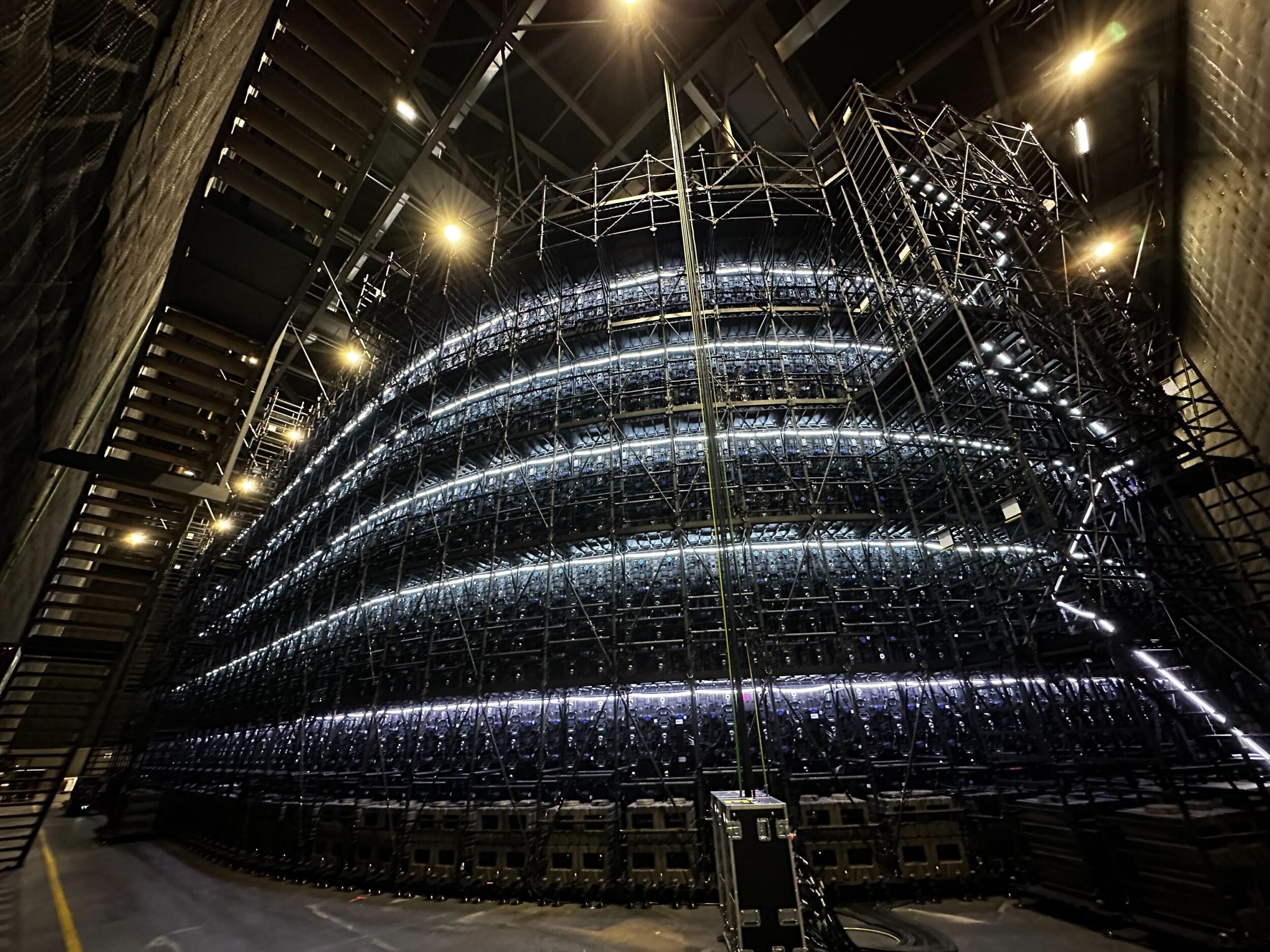 The volume screen in Stage 1 stands 40ft (12m) tall and 289ft (88m) wide and features a water pit at its centre. The volume in Stage 3 stands 26ft (8m) tall and is suitable for small to medium set pieces and moving vehicle scenes.
3D software can manipulate the ceiling pods to craft and shape light as an integrated component of production lighting.
NantStudios media release: https://nantstudios.com/nantstudios-builds-groundbreaking-virtual-production-stages-in-australia-brworlds-largest-led-volume/