It was in the Australian Outback that a young Cappi Ireland found her calling in the film industry.
Three decades on she's one of Australia's leading costume designers, winning two peer-judged Australian Production Design Guild awards this year.
She has a raft of international projects on her CV, including Better Man and Mortal Kombat, and a long list of local projects including Fires, Love Me, The Dry and Lion.
She explains how she rose to the top of her profession with no formal studies in costume design, what it's like being on set with Quentin Tarantino, and why American abstract painter Mark Rothko is an inspiration.
My grandmother was a seamstress and had a sewing room in the back of her house and I used to spend a lot of time with her. My uncle was a fashion designer and my mum is an artist, so there was definitely something in the family that I inherited. Around 1989 when I finished high-school, I started working for a costume designer in Melbourne called Rose Chong, who had a costume hire shop in Gertrude Street, Fitzroy (an inner-Melbourne suburb). At first I was working part-time while I studied Arts at university and then worked for her full-time. We'd put costumes together for shows and film and TVCs.
I met a lot of film industry designers and stylists and wardrobe people, and eventually one of them offered me a job on an ABC TV show called Seachange. That was my first freelance job and I was a costume supervisor. I worked on Series Two and Three of Seachange and that led me to my first job as a designer working on (Australian TV show) All Saints for a year.
Was there a moment when you knew this career was for you?
Rose Chong sent me out on a mission as the on-set person to the middle of nowhere outside Alice Springs on a cattle station. It was a period show, I dressed and art finished all the costumes – I was a one woman art department. It was a trailer for a film based on a Ted Egan poem The Drover's Boy about an indigenous girl who disguises herself as a boy and works for a drover. We ended up travelling from Alice Springs up north to cattle stations and then down south to various amazing locations down to Adelaide. We were shooting the trailer to get investment for a film, which is what you used to do in those days. I loved being on set as a one-woman show and I loved the whole movie-making process with the crew and cast and the locations, the whole vibe I guess. I just really liked being in that environment. We get to go to some pretty amazing locations in this industry always seeing new places some of which the general population might not get to see!
How did you end up working on Kill Bill with Uma Thurman?
I was working in Sydney as a costume supervisor, and I got a call to go to China because they needed someone to look after Uma Thurman as the on-set person. I spoke a bit of Chinese, but the person they already had couldn't speak English and they wanted someone that spoke a bit of Mandarin. So, I jumped on a plane literally on a Friday night and on the Monday morning I was on set with Quentin Tarantino. They were doing the big scene in the restaurant, The House of the Blue Leaves, where she gets attacked by the Crazy 88 and a lot of blood is spilled. It was a 'pinch me' moment.
Was Quentin fun to work with?
He really was, he's very vocal. He talks a lot about filmmaking on set, explains what his next shot is going to be and references other filmmakers and it was actually like being back at uni in cinema studies. I was on set all the time and I was able to spend a lot of time with Quentin and watch all the magic. I was in charge of the continuity on all the costumes that the bride wore. The yellow tracksuits were fun as I had to recreate the blood splatter on multiple tracksuits to match. It was pretty cool.
On a film shoot, who do you collaborate with mostly?
If it's a regular scale Australian film, I would collaborate with the director, the production designer and the director of photography. Usually all the key creatives start by workshopping ideas, colour palettes, and the mood of the show. Back in the good old days we'd have production meetings. Nowadays it's a bit more digital with Dropbox, sharing digital images and references.
For a bigger scale movie it's a similar set up but bigger! On Better Man and Mortal Kombat we had massive physical reference boards in what we called the 'war room' – where the art, costume, location and many other departments used to go and pin up references and photos and ideas or sketches.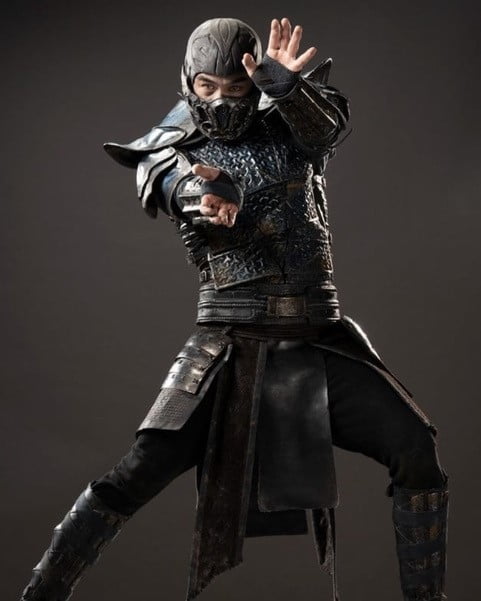 What process do you use to get inspiration for costume design?
When referencing looks I often go to artworks of that era especially If I'm doing a period show. I often use art as a colour and mood reference as well, which probably goes back to art history that I studied at university. I really love Rothko and some of the colour palettes of the Rothko paintings. I often reference his paintings for the characters that I'm designing for because it gives people who are working with me an instant colour palette. I also reference various photographer's books, and if I have access use real photo albums depending on the period and theme. Costume and fashion books are also a great resource. Of course, there is always the internet as well.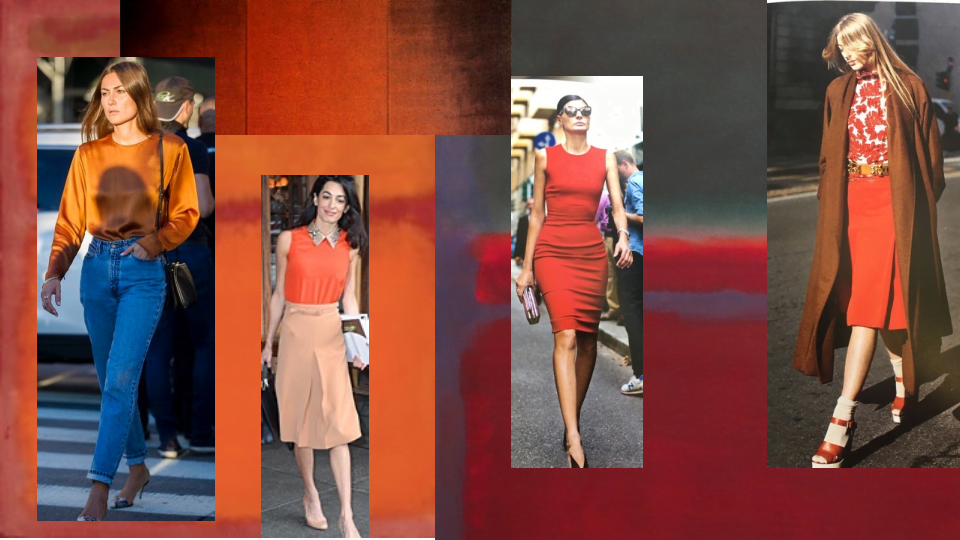 How many people are part of your team?
It's a sliding scale between five and 40 depending on the size and nature of the show.
There's always a costume supervisor, buyer or buyers, assistants, and there's the on-set crew – key standbys etcetera and often there could be a second unit, so there might be another crew shooting another scene somewhere else.
I'm now doing a TV show called Love Me and I've got five of us at the moment, though we'll probably expand to seven or eight.
How do you find working at Docklands Studios Melbourne?
I have worked pretty much in every studio at Docklands and every wardrobe space and I do personally love working at Docklands because it's an easy commute. It means we can all be central to the city and jump on the freeway to get to locations or go into the city to shop, so it's a great spot.
We had the luxury of having (new super stage) Stage 6 for Better Man which is amazing to be the first people in there. During Covid 2020 to '21, I watched it being built up alongside the Bolte Bridge as I travelled to work, thinking one day it would be great to work there!