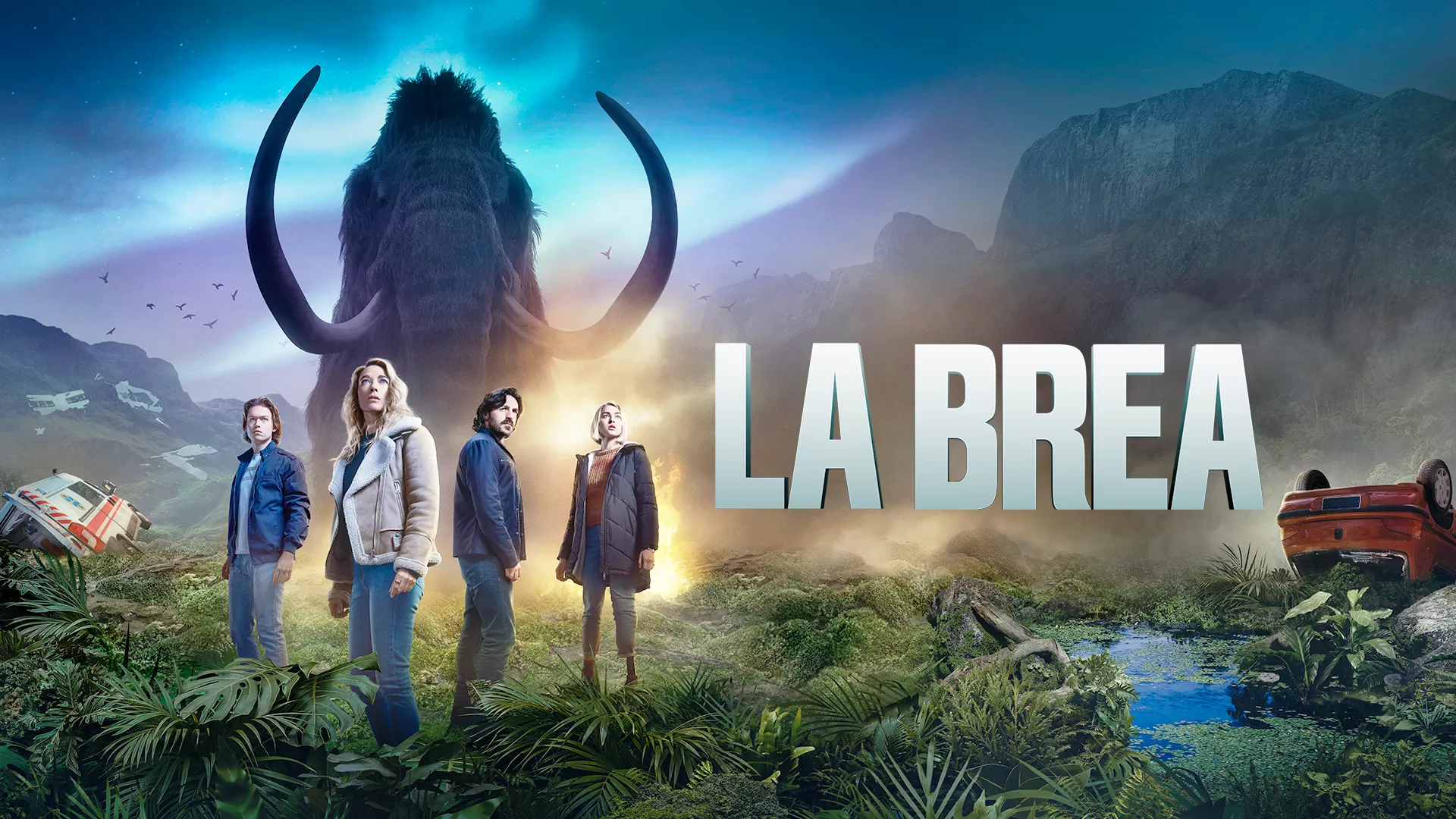 NBCUniversal's heart-stopping 10,000 B.C. family drama La Brea returned to film at Docklands Studios this year, with producer Jeff Rafner full of praise for the facility's convenience, capacity and flexibility.
Following the success of 2021's 10-episode first season, La Brea returned with another 14 eps, deepening the mystery of a massive sink hole in the middle of Los Angeles into which hundreds of people fall.
Rafner (Grey's Anatomy, Away) said the package offered by Melbourne–which includes financial support from state film agency VicScreen and varied locations close to the city–allows the production to maximise its resources and keep up with the fast-paced demands of US television.
"I don't think we can do it in America, a show of this size and scope. It all plays into being successful, being able to push the limits to make a big cinematic show."
Rafner describes Docklands Studios–where the production used stages 1, 4 and 6 to build elaborate sets including a volume stage and various cave networks–as "the A-List player in town".
"Working here at Docklands has been great because it's a big studio in a small footprint. It allows us to have all of our equipment (here) and it's walkable between all of the stages, all the facilities. It's just a couple minutes' walk, to get from one stage to the next, or to be able to get from our unit base to our stages, it's been very convenient."
Rafner singled out Docklands' new super stage, Stage 6, for its outstanding size:
"Stage 6 has been an amazing giant stage to go into. It feels like it's big enough to build anything you would want… you could do any giant visual effects work… you could build a big two-storey set."
"The other thing that's really great about Docklands studios is the location of it. It's very close to the CBD, it's very close to the airport."
"Everyone's great, from the person at the gate who stops me to ask how my family is, to everyone I've run into, it's just been positive and happy."
La Brea is is created and executive produced by David Appelbaum and produced by Universal Television and Victorian company Matchbox Pictures, both divisions of Universal Studio Group, in association with Keshet Studios.
Other major US TV series to shoot at Docklands Studios in recent years include Shantaram (AppleTV+), Clickbait (Netflix), Preacher S3 (AMC), and The Leftovers S3 (HBO).