Who knew that Victoria has its own little slice of Africa, China, the Middle East, or the Australian outback. Pia Emery makes it her business to know, scouting and managing locations for film and TV productions. She recently secured the disused Hazelwood power plant in the La Trobe Valley for a major stunt-based chase sequence for Chinese-Australian co-production The Whistleblower (in cinemas December 2019). She talks to Bel Tromp about what it takes to do the job.
A location scout goes out and finds the bones of a location that the designer can dress to make a look that matches the idea of the director/producer/designer. Sometimes you'll be scouting for Australia, sometimes you'll be scouting for America, sometimes you'll be scouting for the 1970s or 1980s. It's the location scout's job to read the brief then start laterally thinking where in Melbourne that particular look could be.
A location manager is the person who oversees the location team and the overall logistics for the shoot when a production films on location. So, making sure the property owner is aware of what's happening, making the deal, making sure the local council is aware, dealing with residents, the budget, and what the art department needs when they bump into a location. They may need a day to dress the locations, they may need a week, they may need a month. Then there is the physical bump-in of the production crew on the day. It has not been unusual for me to park more than 20 trucks, cars and additional vehicles. To pull this kind of planning off and bump in on the day – you really need a team.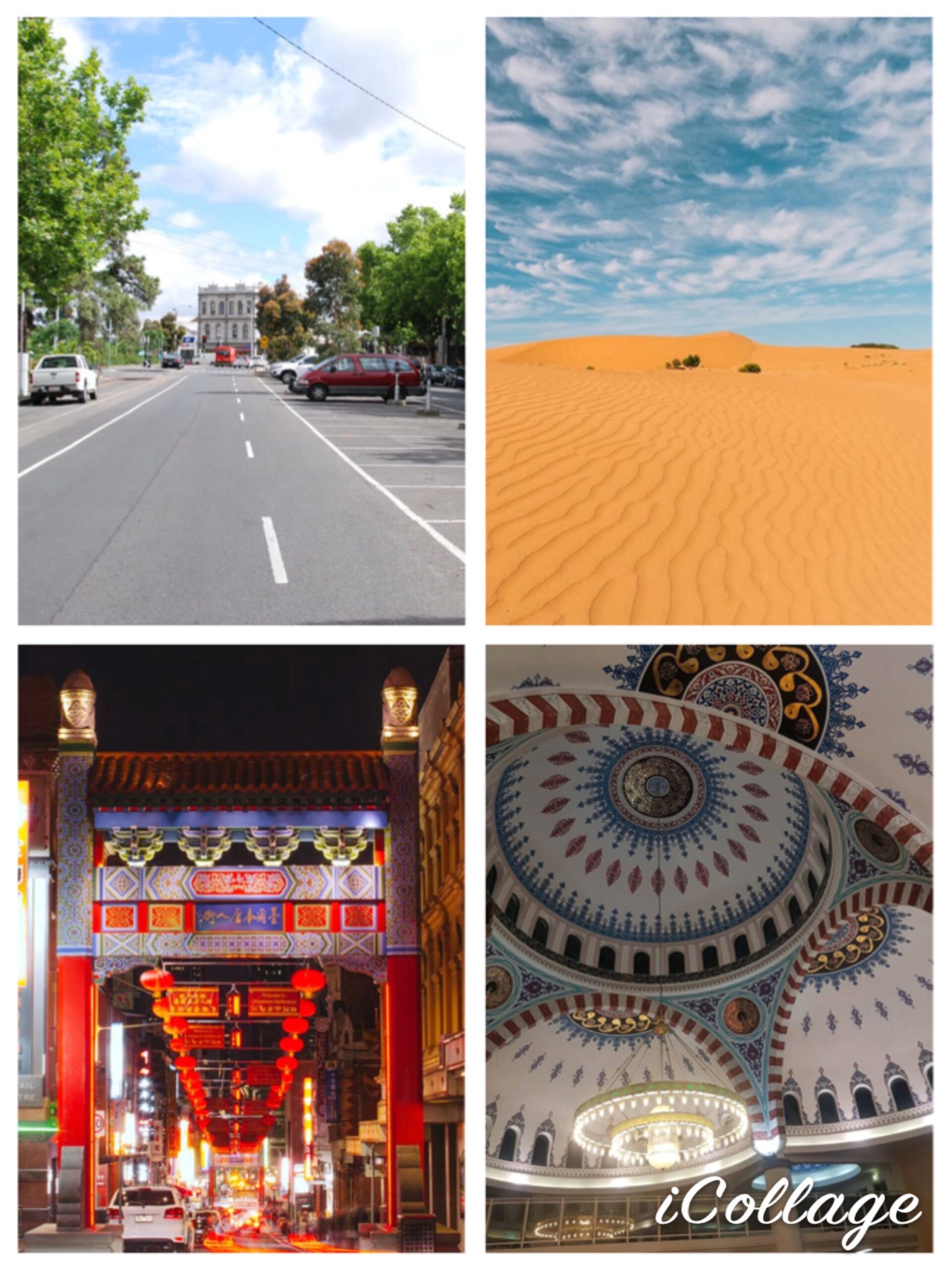 How did you get your break?
I started as a runner more than 20 years ago and there was a location they were about to film in that fell through. The producer stood in front of everyone and said, 'does anyone know anything that looks like this?' I said, 'yes!' He looked at me and said, 'right you're fired as a runner, you're hired as a scout.' It was for a show called Get A Life. They wanted a large Edwardian house and two large garage doors on either side and I found it in suburban Malvern.
Originally, 25 years ago the role of the location manager and the first A.D. was the same role. It's only been since then that the two roles have become more detailed and have become two different roles.
What skills do you need?
A good visual memory, and an ability for lateral thought. For example, it's not possible to film at Melbourne Airport because of tight security restrictions. But you can double an airport at Flemington Racecourse or at the entrance to the underground car park at the Melbourne Tennis Centre or at Moonee Valley Racecourse.
I'm the girl that annoys my friends because I'm constantly stopping and taking notes as we're walking past anywhere at any time, if I see a place that could possibly be good for something in the future.
At the same time, you have to remember that we are in a population explosion in Melbourne. which means half the places I found for series like Kath and Kim (ABC TV) Molly (HSV 7) even Surprise, Surprise (Channel 9) have now been pulled down. It's just the nature of film and the nature of our city constantly changing.
Are there new locations available for filming that didn't exist 20 years ago?
Yes, so for example the Visit Victoria building in Collins Street is a new building and they allowed us for The Whistleblower to represent Melbourne as a high functioning business centre that is the multicultural heart of Australia. They allowed us to film on two of their beautiful floors; the scenic views and amazing architecture offered up for the camera made the director of photography and the designer very happy.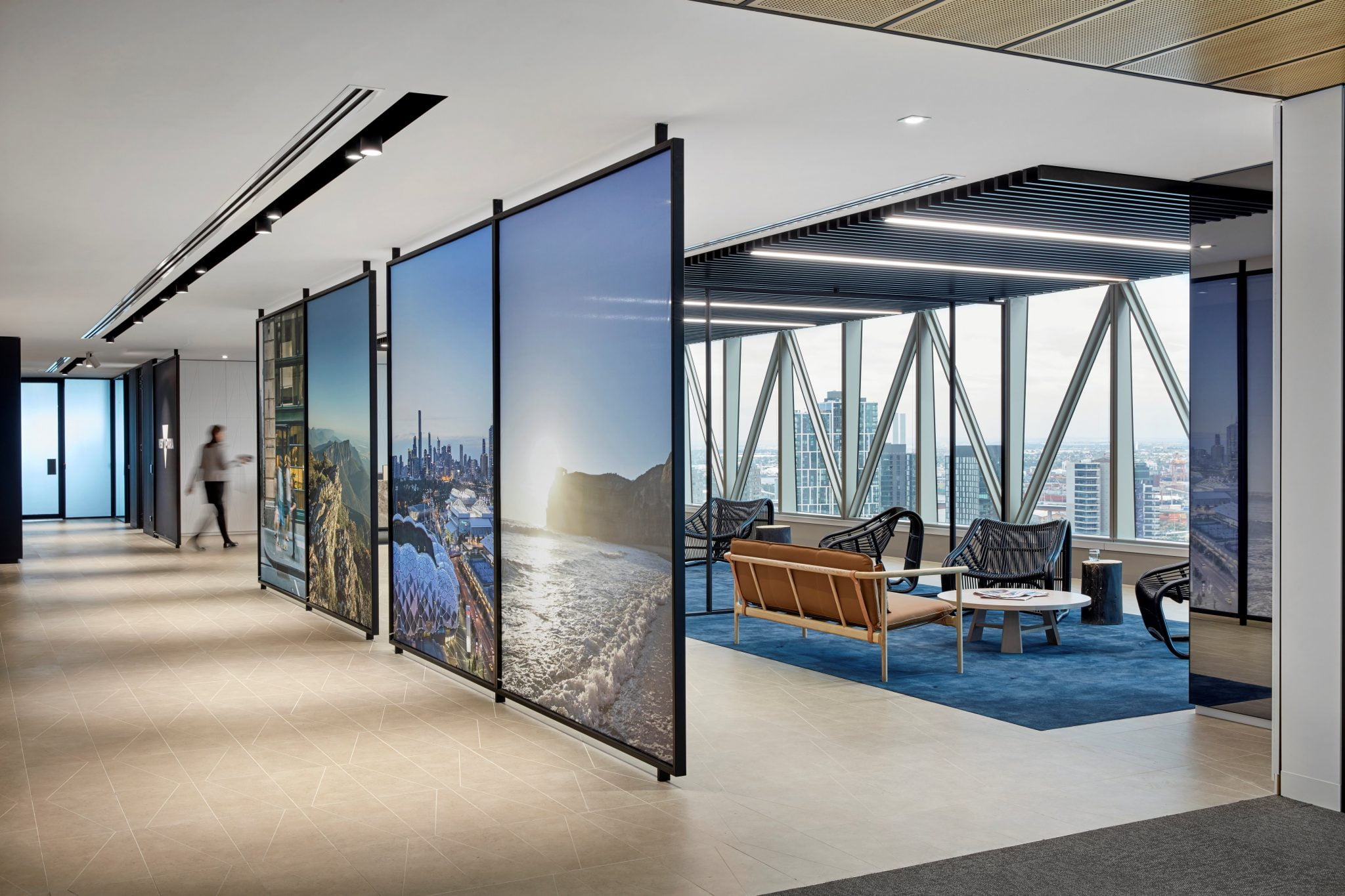 Above: Visit Victoria building, Melbourne
Are there parts of Melbourne you find yourself returning to because of their visual appeal and versatility?
I do a lot of filming in the City of Port Phillip, Maribyrnong, Hobsons Bay, Wyndham, and Brighton/Bayside. They have such a variation in look. Wyndham is the flat, dry You Yangs-Werribee area – a completely different look to say Brighton which is middle to upper class wide residential streets and big leafy trees. And that is different to Maribyrnong which is Sunshine and Footscray – high density, lower trees, but very multicultural. You can tap into the Greek community and their architecture, or the Islamic community, or the Chinese community. So literally every single suburb has its unique flavour that I will go to depending on what brief I've been given.
45 minutes can get you pretty much any variety of looks whether it's flat, hilly, sparse, bushy, European, Australiana, period, modern. We have a capacity and variety of locations that is more accessible than the other states I have filmed in – New South Wales, South Australia and Queensland.
For The Whistleblower you filmed in the decommissioned Hazelwood power station?
That would probably be the highlight of my career. What I loved about it most is that the company, Engie, decided to donate the location fee direct to Lifeline (counselling service) there. They bought a Lifeline truck as well. Lauren Cleary – my contact at Hazelwood Power Plant – organised that they prepaid the truck and all the services and petrol for five years. We were in the Hazelwood power plant for over two months. That's how long it took to get in there, dress and re-power the turbine section. We used local contractors – the electricians, fencing people, security people, industrial cleaners.
The production accommodated over 350 cast and crew in the La Trobe Valley area over one month. We bought food and petrol locally and I am sure many crew hit the pubs on the weekends. I understand a standby props person even won a local karaoke night!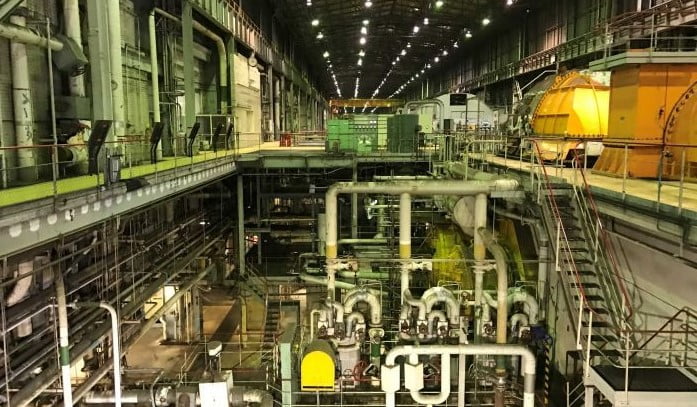 Above: Hazelwood Power Station
Have you spent much time at Docklands?
I first worked there as an additional location manager for the feature film Ghostrider (2007) and I have worked in a capacity at Docklands off and on ever since. What I really love is that it is so centrally located. It gives you the ability – especially when time is short – to be able to run out, photograph, and return to the Docklands within 20 mins. This can help make decisions quicker!
On top of that, as productions become bigger and bigger, coming with them are more and more trucks. Docklands offers a facility that I don't believe anywhere else can offer, which is when you're filming in the city, you can base your unit trucks, your extras, your catering at Docklands. That's a great saving for the production.