If you had to guess the top-grossing Australian film of 2019, home-grown family favourites Ride Like a Girl and Top End Wedding might come to mind.
But those in the know would point to a white-collar crime thriller most Australians have never heard of.
The Whistleblower is an Australian-Chinese co-production by industry veterans Bill Kong and Greg Basser. It opened in early December on around 10,000 screens across China and on limited release in Australia and the U.S.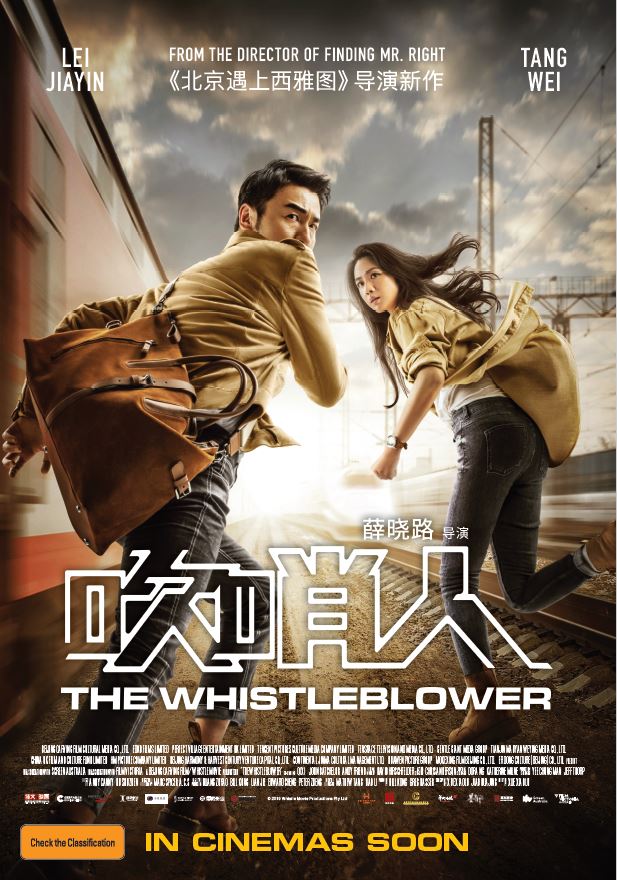 Starring Lei Jianjin and Tang Wei and directed by Xue Xiaolu, The Whistleblower was shot at Docklands Studios and around Victoria during 2018, a product of Film Victoria and Ausfilm's 10-year campaign to tap into China's booming market.
Aside from a handful of key crew from China/Hong Kong, most of the 200 crew were Australian, with the production injecting more than $40-million into Victoria's economy.
Before The Whistleblower hit the cinemas, Melbourne-born Basser was upbeat about its prospects, telling November's Screen Forever conference in his home town that the film might become "the best performing Australian film at the box office" in 2019.
Latest numbers from Screen Australia show gross box office in China is close to USD $10-Billion. The Whistleblower is the biggest-ever Australian-Chinese co-production to reach that market.
Watch this behind-the-scenes clip to see how the film came together in at Docklands Studios and on location around Victoria.
The Whistleblower synopsis: Following a fatal accident, a Chinese expatriate working for a mining company in Australia discovers that new technology developed by the company may be a health risk, and investigates a web of conspiracies in his search for the truth.
Background: The project received financing through Perfect Village, Edko Films and Beijing Carving Films, with government support through Creative Victoria and Film Victoria. As an official co-production The Whistleblower also received assistance from the Federal Government through Screen Australia.
Ausfilm, in partnership with the Australian Embassy in Beijing assisted in attracting the production to Australia through a filmmaker familiarisation tour with location scouting, and introductions to leading screen businesses.
The Whistleblower occupied sound stages, production offices and workshops at Docklands Studios during 2018.