Former Disney boss Dick Cook said Victoria's "fantastic talent" had swayed his decision to set up his Asia-Pacific base at Docklands Studios Melbourne.
At an official announcement at Docklands Studios on October 19, Cook said that after an extensive search for a production base, Melbourne shone through against "various places in Europe and around."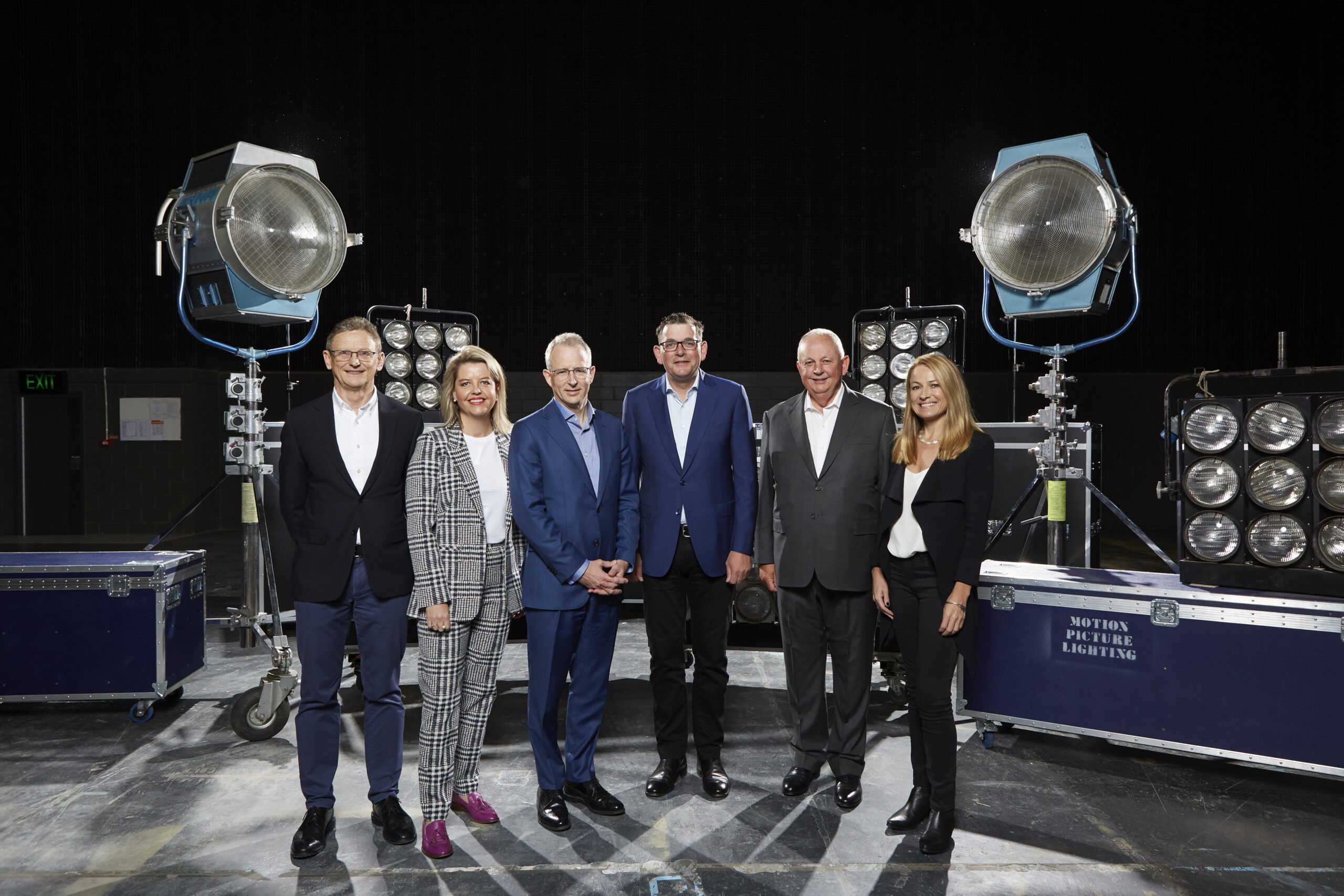 "The main thing is the people… and the fact this is the creative hub," Cook told the audience of invited guests. He pointed out that while federal and state incentives played a big role in bringing him to Melbourne, "you can find incentives anywhere in the 100 top cities. When we looked around this is where we wanted to be."
Dick Cook Studios will set up its Asia-Pacific base at Docklands, to be headed by Melbourne-born managing director Kate McLean. Cook unveiled his first two projects at the studios – a film based on the book series Ranger's Apprentice by Australian author John Flanagan, followed by a film of The Alchemyst, based on the series The Secrets of the Immortal Nicholas Flamel by Irish author Michael Scott.
A lover of the arts, Cook was impressed by Melbourne's "strong and vibrant arts community." He singled out the National Gallery of Victoria's 2018 MoMA exhibition – "I've never seen that art displayed more beautifully" – and the "world class" Melbourne Symphony Orchestra.
"For what we do in film, having a very strong and vibrant arts community is essential."
Dick Cook has 40 years experience in the entertainment industry, starting as a ride operator at Disneyland in 1970 and rising to become chairman of Walt Disney Studios from 2002 to 2009.
The October 19 announcement included news that Docklands Studios will become home to one of the largest sound stages in the Southern Hemisphere. The 3,700 sqm (40,000 sqft) approx. stage will be built by the Victorian Government to be completed in late 2021.
Cook said, "this fabulous new sound stage… will give us the opportunity of making some big projects here. There are so many great advantages in this community, so many creative advantages that it just made our decision quite easy that this is the place we wanted to be."