IT heavyweights from around Australia converged on Docklands Studios recently for a one day tech summit hosted by Microsoft.
Around 300 CIOs and CEOs etc. experienced the Microsoft Business Forward event that transformed our 'blank space' sound stages.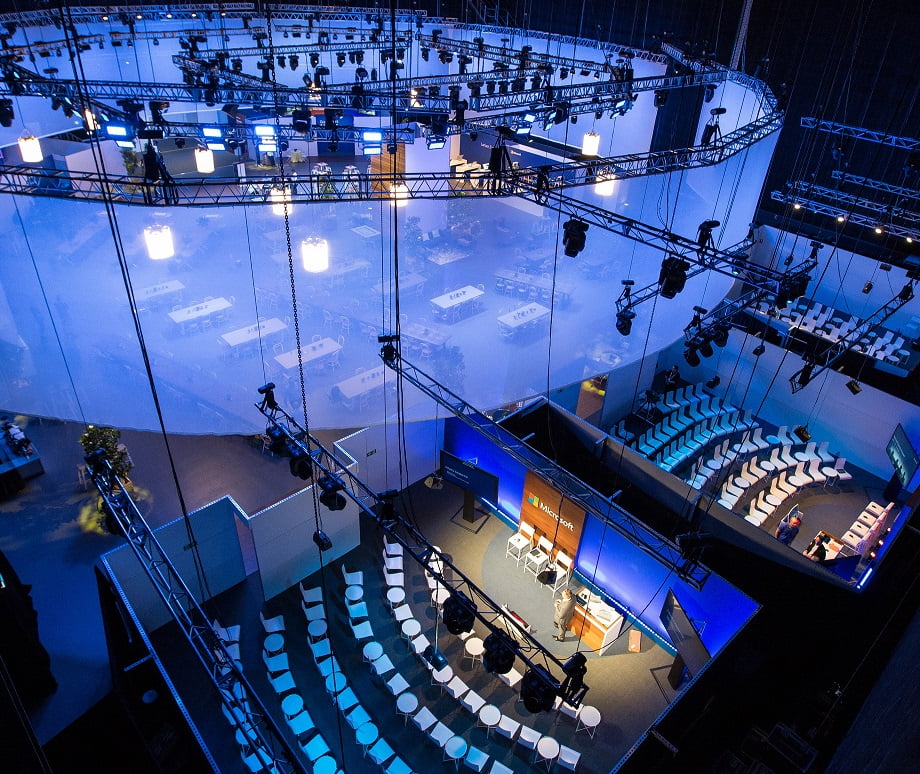 Across the day, event planner Andy Mirkovich Productions moved guests between two adjacent stages – one an auditorium for keynote sessions, the other set up with reception, cloak room, meals, lounges, hardware showcase areas and industry-specific break out rooms. Nearby office spaces were used as private meeting rooms.
Andy Mirkovich's man on the ground Tim McAfee said Docklands Studios was a perfect fit for the event, which required excellent acoustics, electricals and rigging, as well as the versatility to create distinct Microsoft branding using signage, lighting and furnishings.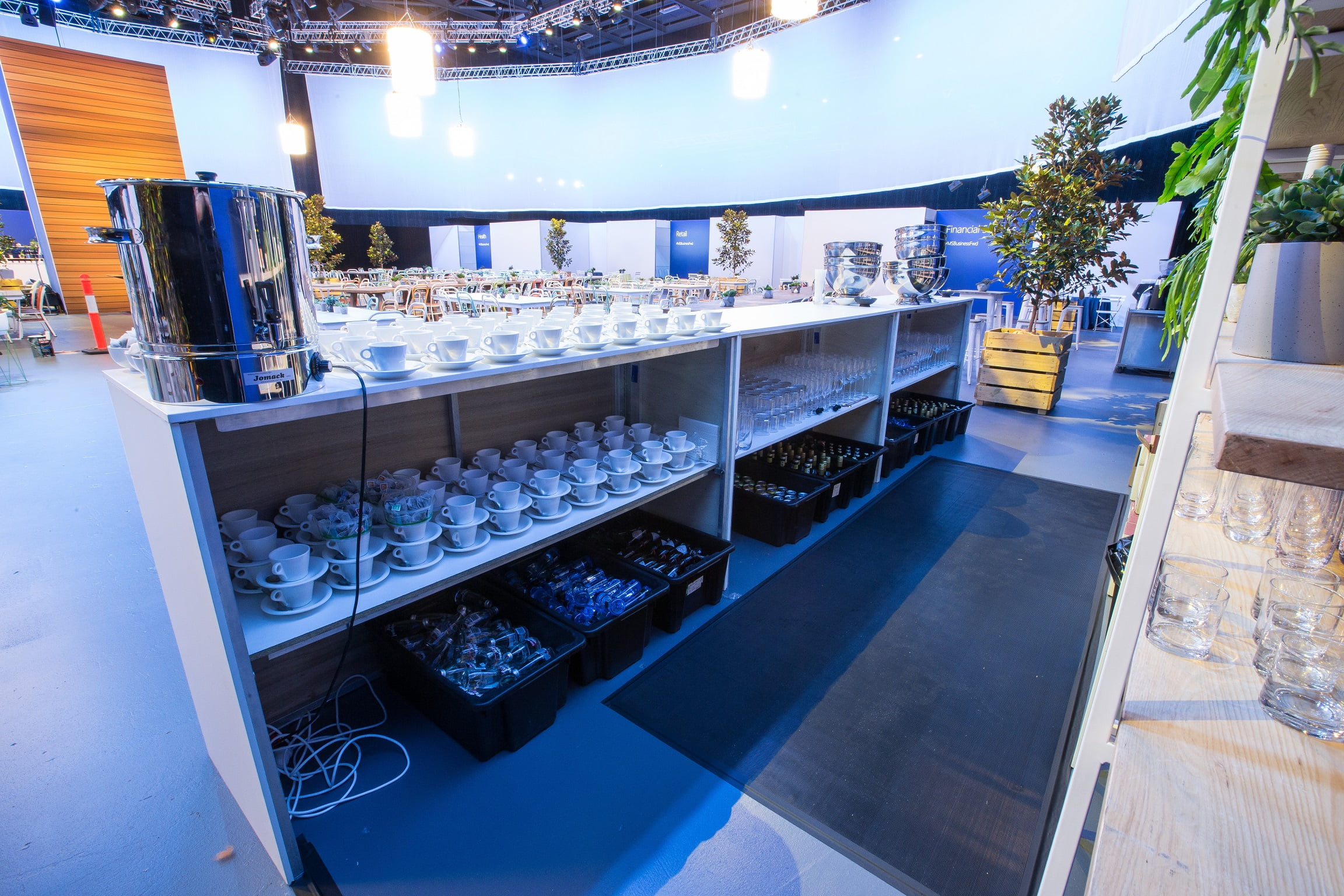 McAfee reported that guests were "blown away" by the venue that was new to many of them. "Instead of the same old hotel or convention centre we wanted something unique, and Docklands is a place that many people don't even know about."
He added, "Convenience is big for our guests, they don't want to go too far away and (Docklands) has the advantage of being a bit secluded but also still basically CBD and very easy for these executives to get to."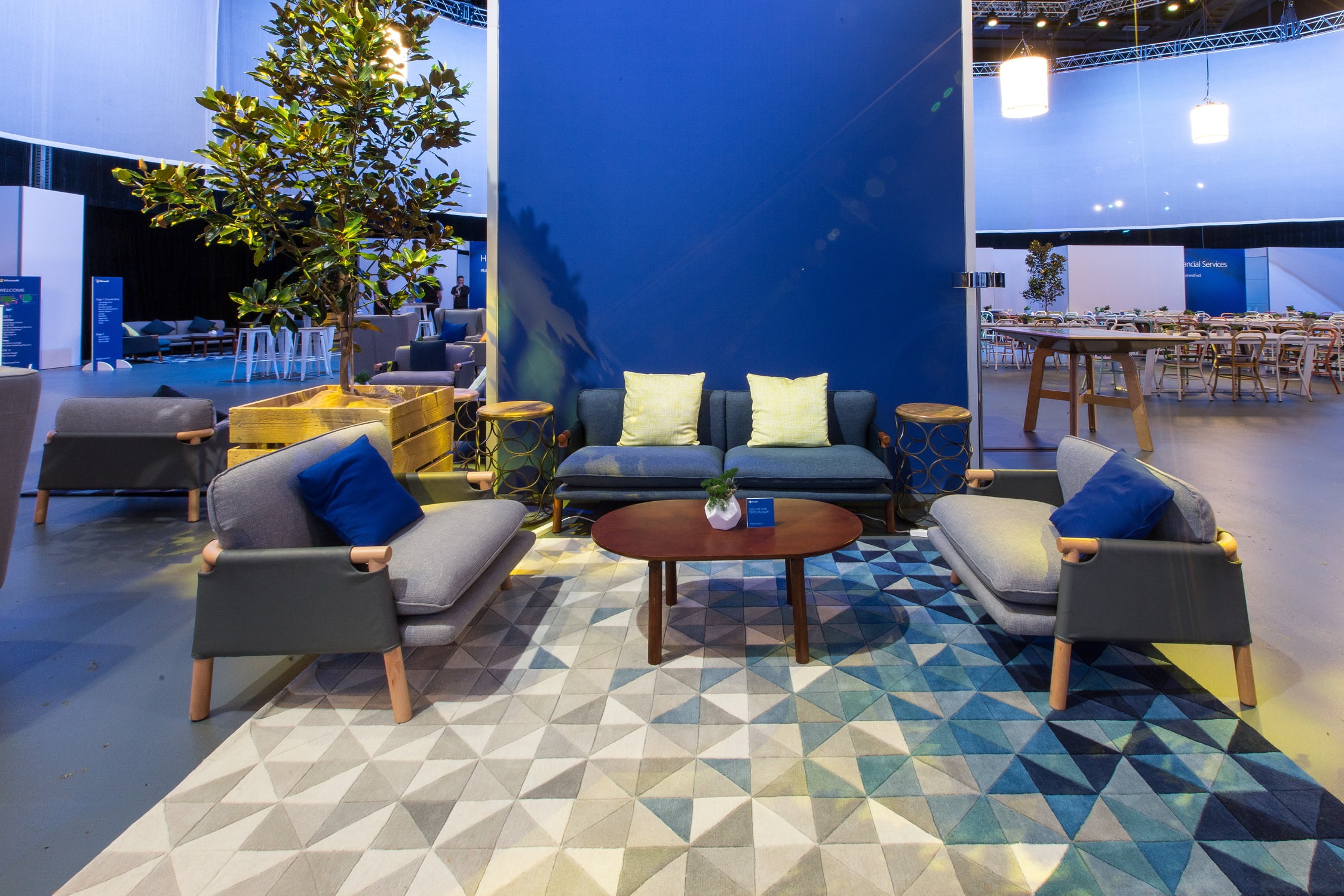 Having planned similar Microsoft events in the United States, including one at New York's World Trade Centre, McAfee rates the Docklands experience as "probably the top event I've ever done".
"The staff (at Docklands) are top notch, the crew made it that much better – everyone from Rodney, Rosey, Laz, Andrew, Lisa at the gate – you guys made our life easy."