When not in use by film crews, our sound stages are helping Aussie basketballers reach the 2020 Tokyo Olympics.
NBL's 3×3 Pro Hustle – billed as a stepping stone to Olympic team selection – transformed our biggest sound stage into a grandstand recently for a series of games in front of an audience of around 1,000.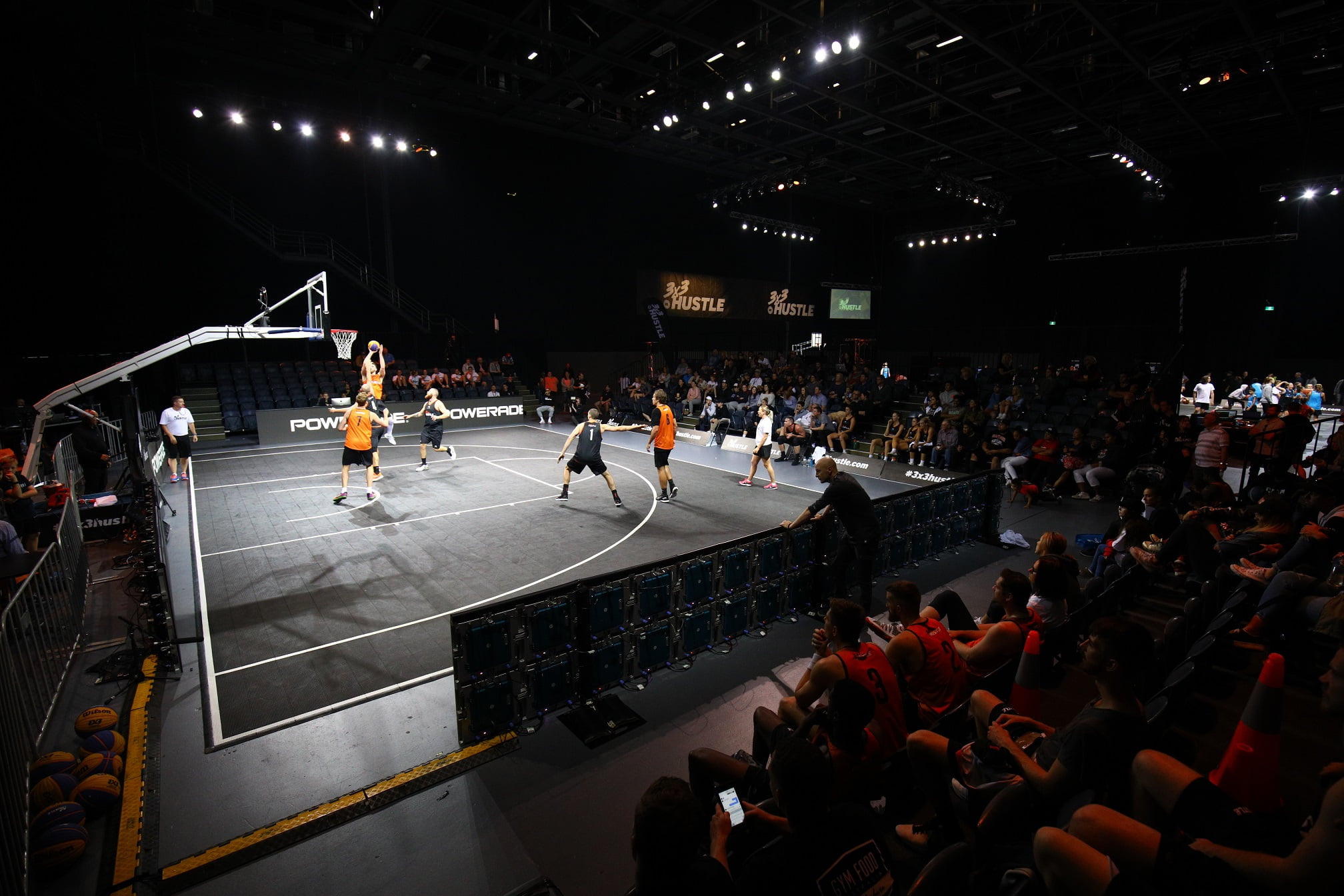 3×3 basketball is a shorter version of the game with three players each side, on a reduced size court. A FIBA-accredited black rubber surface was laid down for the event that drew amateurs dreaming of Olympic glory along with established names such as Andrew Steel, Tommy Greer Tom Wright, Monique Conti and Chloe Molloy.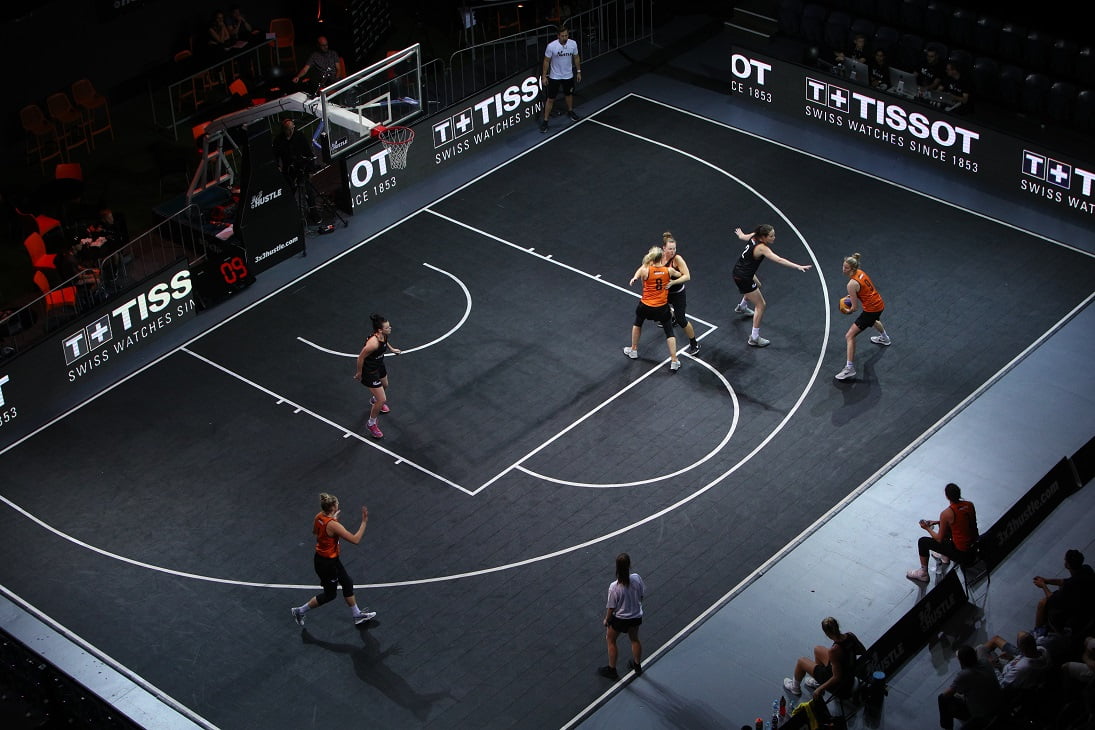 Three courts were set up inside Sound Stage 1 for simultaneous play, while juniors competed on two outdoor courts with the event streamed live on NBL TV.