Docklands Studios Melbourne has shown yet again it's a place where anything is possible, catering for screen projects of all shapes and sizes in 2017.
This is how production designers from four different films used Docklands Studios this year: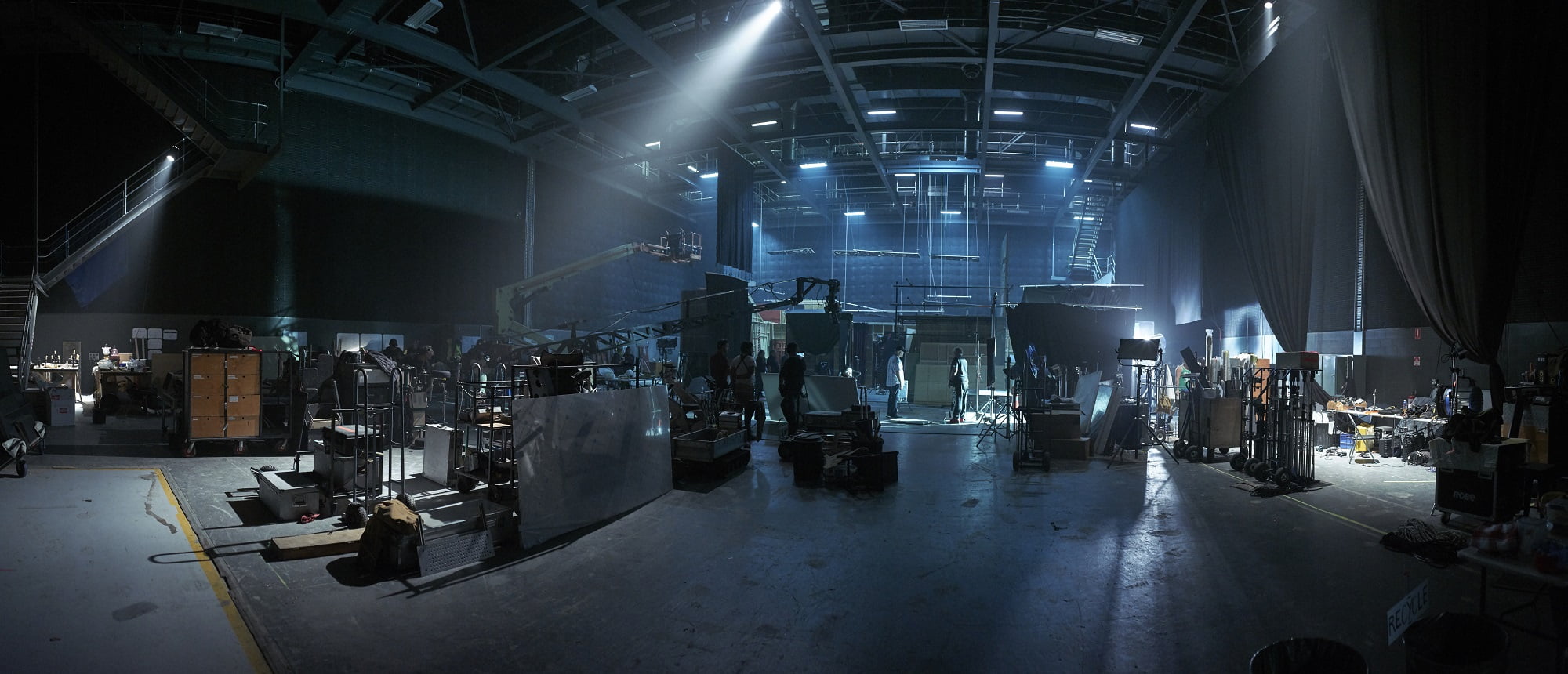 (Above) The set of Winchester: The House That Ghosts Built, starring Helen Mirren. Interiors of the haunted mansion were pieced together in Stage 4 to match scenes shot at the real Winchester mansion in San Jose. Produced by Tim McGahan and Brett Tomberlin, directed by Michael and Peter Spierig, production design by Matthew Putland, art direction by Janie Parker, set decoration by Vanessa Cerne. Release date February 22, 2018.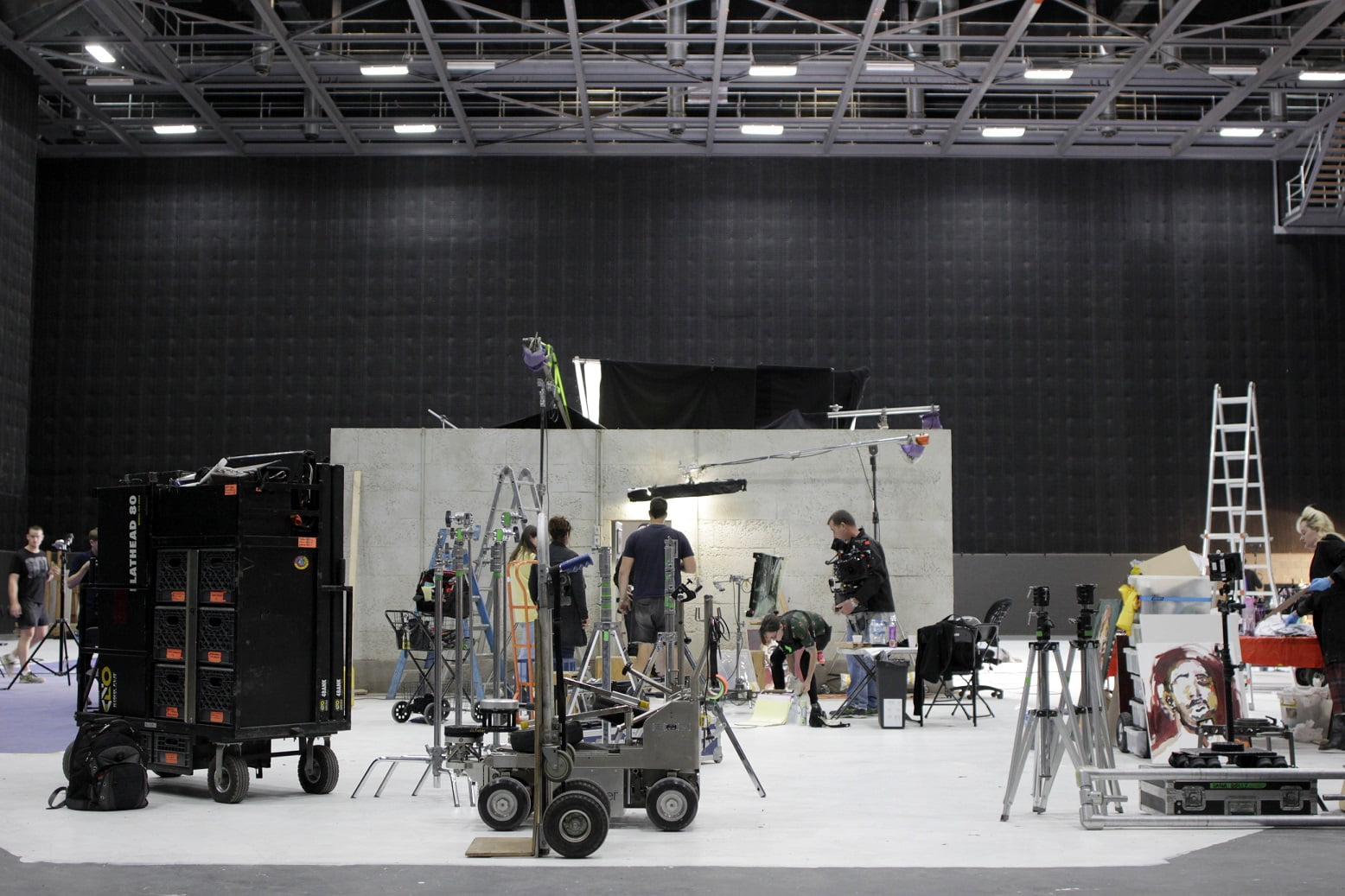 (Above) The set of the 'hybrid' documentary Guilty, produced by Maggie Miles, directed by Matthew Sleeth, production design by Nicki Gardiner. The filmmakers re-created the last days of convicted Bali Nine drug smuggler Myuran Sukumaran who was executed in Indonesia in 2015. The film screened at the Adelaide Film Festival in October 2017.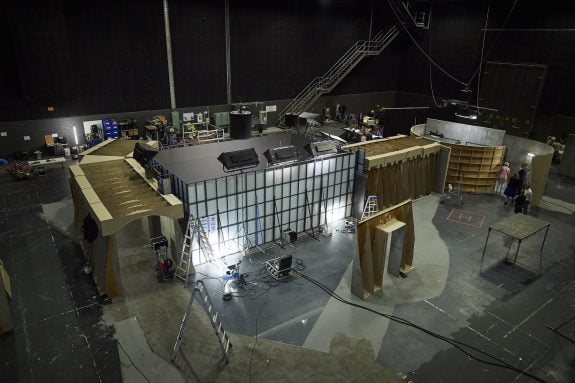 (Above) The main set of sci-fi thriller The Wheel, produced by Sunjive Studios. Cardboard sheets assembled with a hot glue gun were used as a cost-effective, environmentally-friendly addition to the main set built of steel. Liam McLachlan, 20-year-old son of the movie's director Dee McLachlan, built the cardboard sets in around two weeks with a couple of friends, under the guidance of production designer Robert Webb. To be released in late 2018.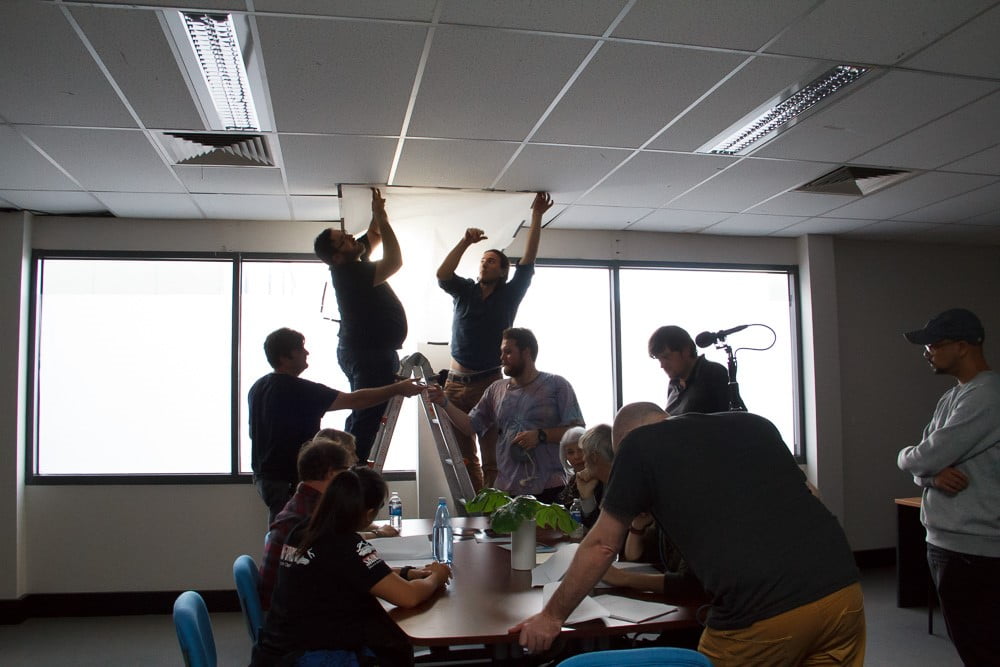 (Above) The Docklands Studios production office doubled as a movie set for the independently financed thriller Choir Girl. Other sets of a hotel and apartment were built in a nearby sound stage. Produced by Ivan Malekin of Nexus Production Group, production design by Fiona Delalande.