The red carpet was rolled out for the nation's top production designers at a Docklands Studios-sponsored awards evening in Melbourne on December 3.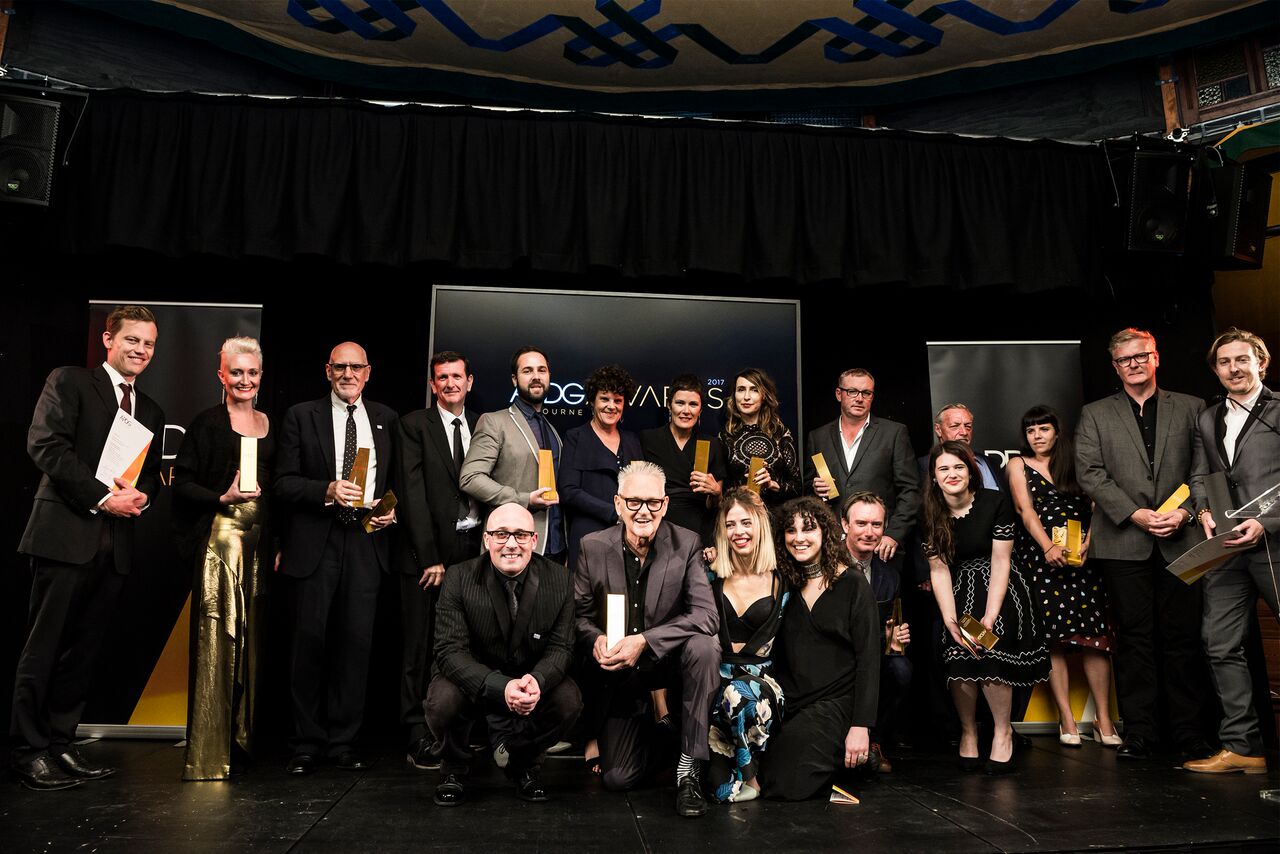 The Australian Production Design Guild ceremony at the Melba Spiegeltent in Collingwood awarded trophies in 23 design categories in live performance, screen, animation, interactive and web.
[metaslider id=3109]
APDG President George Liddle acknowledged Docklands Studios Melbourne as the awards' Principal Sponsor, and thanked studio CEO Rod Allan for being "a staunch supporter" since the annual competition began seven years ago.
Academy Award winning animator Adam Elliot hosted the popcorn-and-bubbly-fuelled ceremony, with Rod Allan presenting two Docklands-sponsored awards – for Set Decoration on a Feature Film (won by Nicki Gardiner for 2.22) and for Production Design on a Feature Film (won by George Liddle for The Osiris Child: Science Fiction Volume One).
Full list of winners here.