There's been a lot of laughs and broken hearts on the set on mock-reality web series, Footballer Wants a Wife, filming here at Docklands Studios over the past week.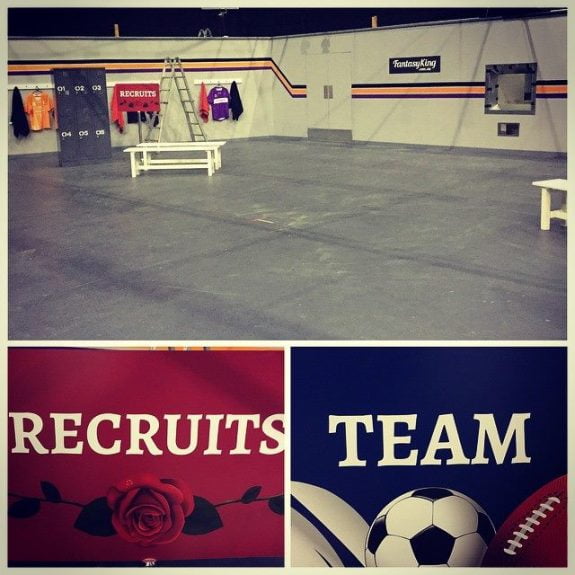 Footballer Wants a Wife was written by and stars ex-Neighbours talent, Ben Nicholas. Ben plays Steven Papakonstantinou who hilariously explains how his solution to satisfying his mother's desperation to marry him off is applying for the real-life matchmaking game show. Papakonstantinou says in the pilot, "Footballer…me. Wife… question mark?" while pointing to the mock logo of for the show as the "answer".
Ben received funding for the series from Screen Australia and secured a bevy of local talented beauties including Brooke Satchwell, Jonathon Buckley, Martin Copping, Maria Angelico, Cassandra Magrath, Ra Chapman, Maya Aleksandra, Elise Jansen and Ella Cannon – not to mention former Swans, pin-up boy, Warwick Capper.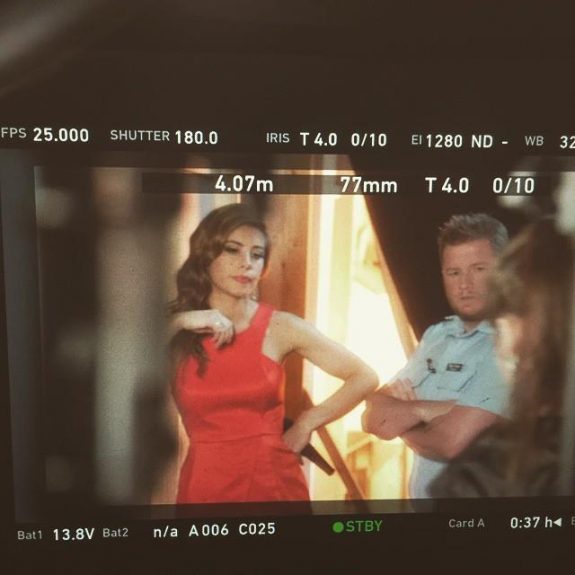 Click on the link below to watch a video clip of  Footballer Wants a Wife.