Shane Jacobson's favourite place to work is Docklands Studios.
"Nothing beats working in a word-class facility in my hometown. It's a pleasure to support the Studios and share what it has to offer from firsthand experience," Shane said.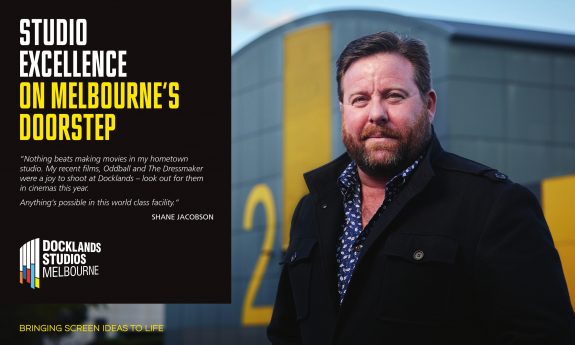 Shane is an actor who's everywhere at the moment. Two feature films, Oddball and The Dressmaker (both shot in-part at Docklands) have pending cinema releases. Then there's the mini-series Jack Irish which starts filming here in October; Foxtel's Open Slather and let's not forget that IGA ad!
Shane became our ambassador after appearing on a Channel 9 news story last year which covered the Studio's 10th Anniversary. He highlighted the Studios' importance in the Victorian screen ecosystem, its contribution to the State economy and the joy he has experienced working on Docklands-based projects. "We're thrilled that Shane can help us promote the Studios and give meaningful insight into what it's like to work in our sound stages," said Rod Allan, CEO, Docklands Studios Melbourne.