Check out this amazing time-lapse video of the talented crew at Mediatec and Resolution X – you won't believe how fast they can transform a space.
In just 48 hours they turned Sound Stage 4 into a breathtaking showcase of event technology.
Several hundred guests experienced the wall-to-wall, floor-to-ceiling visual display, complete with the latest in LED screen technology; broadcast, camera and vision control systems; hundreds of lighting fixtures and effects such as a mirror ball wall; and 'Australia's largest chandelier'. There was even a conveniently placed chill-out zone for those at risk of sensory overload!
It was the first showcase of its kind for both companies and Docklands Studios Melbourne was integral to its success.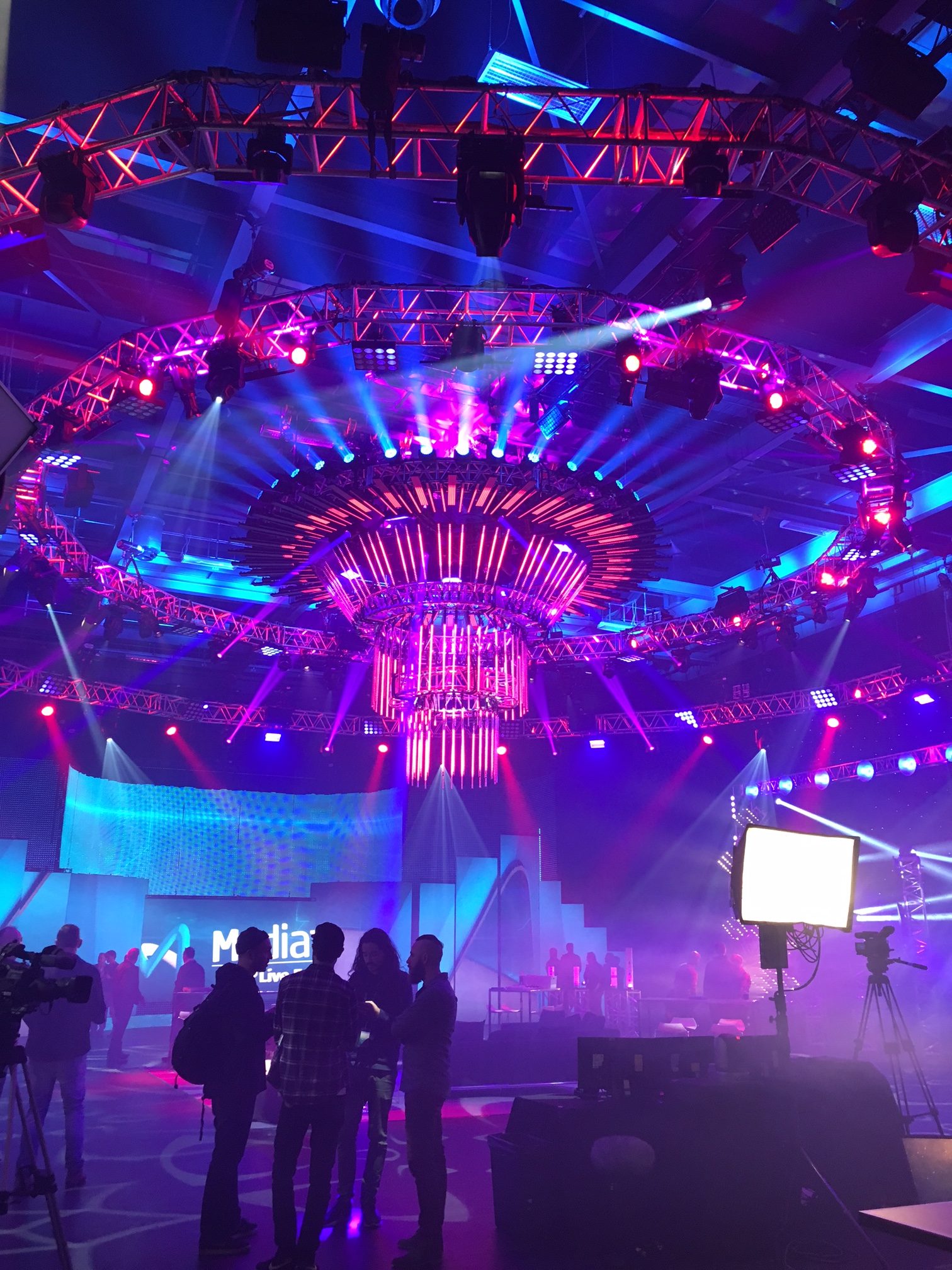 Andrew Skim, Mediatec's Business Development Manager, said: "The beauty of Docklands Studios is that it's a vast blank canvas, where you can basically do whatever you like. We needed a large space that offered flexibility in building a production of this size, including easy access for our clients. Also, dealing with an on-site facilities team who are responsive and understand the requirements of productions made Docklands a perfect fit for us."
Docklands Studios is hoping to host the showcase again next year. In the meantime you can see Mediatec and Resolution X work their magic at various major sporting events, festivals, music, theatre, community and corporate events.