Band and theatre rehearsals
Docklands Studios' five state-of-the-art sound stages are an excellent option as a theatre or music rehearsal space. 
With high-tech specs such as sound proofing, and a central location with plenty of parking, Docklands Studios sound stages has attracted big names such as Opera Australia and Harry Potter and the Cursed Child.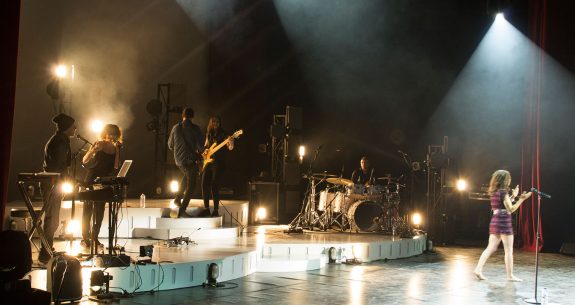 To find out more about Docklands rehearsal space:
Book a tour of the facilities, or speak to us about your rehearsal space requirements: Call Rod Allan on +61 (0)3 8327 2000.
Contact us
Kojo has designed and managed several events at Docklands Studios, from large complex car launches to conferences and themed dinners. We found Docklands Studios to be one of the most flexible venues we have used. Almost anything can be achieved in the spaces and the can-do attitude of management and staff made each experience very rewarding.
KOJO · National Events Director
Daniel Tippett