Band and theatre rehearsals
Docklands Studios' five state-of-the-art sound stages are an excellent option as a theatre or music rehearsal space. 
With high-tech specs such as sound proofing, and a central location with plenty of parking, Docklands Studios sound stages has attracted big names such as Opera Australia and Harry Potter and the Cursed Child.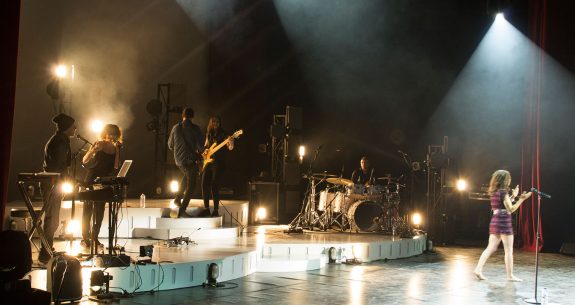 To find out more about Docklands rehearsal space:
Book a tour of the facilities, or speak to us about your rehearsal space requirements: Call Rod Allan on +61 (0)3 8327 2000.
Contact us
Working at the Docklands Studio was a dream come true for me and our entire team. To have access to such a world-class facility was an enormous privilege, and allowed to us build sets and shoot scenes that would otherwise be virtually impossible for a small production such as ours. The studio was so supportive and we greatly appreciated every moment of our time there. We look forward to returning with our next production in the future!
The Legend of Ben Hall · Director
Matthew Holmes