A blank canvas for your next event
Docklands Studios Melbourne is a campus of 5 cavernous sound stages 5 minutes from Melbourne's CBD.
Anything is possible in this intriguing event venue that is still relatively unknown outside the screen industry.
Features:
5 huge clear-span buildings to choose from
Sound stages are climate-controlled and sound-proofed
Each stage has elephant doors for truck entry
Overhead grids that are strong enough to hang a commercial bus
Stage 1 has a pit that can be flooded
Back-of-house areas include star rooms, green rooms, offices and a kitchenette
Plenty of space for equipment storage
A secure environment with 24-hour access
Ample parking for set-up and guests
Travel by boat is possible to this location
Operating conditions:
This is a dry-hire facility – no equipment or catering tie-ins
Bring your own everything
Well-suited to standing events and casual dining
We don't have industrial kitchens – most local screen industry catering companies and food trucks have worked here
Sound stage hire includes all back-of-house areas on the ground level
Important specs:
Stages range from 743m2 to 2300m2
Stages have high ceilings 9.7m to 14.7m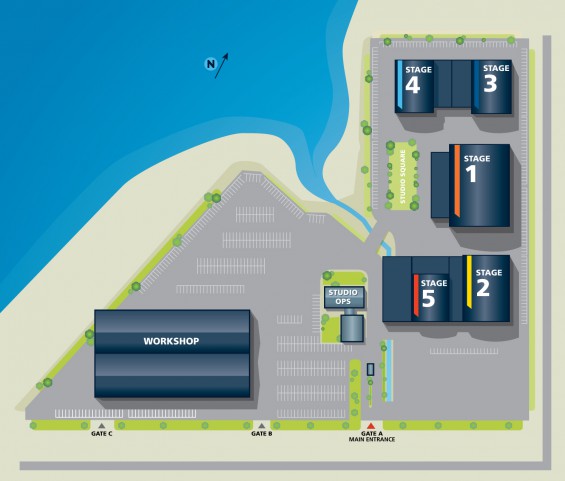 Contact us
Kojo has designed and managed several events at Docklands Studios, from large complex car launches to conferences and themed dinners. We found Docklands Studios to be one of the most flexible venues we have used. Almost anything can be achieved in the spaces and the can-do attitude of management and staff made each experience very rewarding.
KOJO · National Events Director
Daniel Tippett