Band and theatre rehearsals
Docklands Studios' five state-of-the-art sound stages are an excellent option as a theatre or music rehearsal space. 
All stages are fully sound-proofed with industry-standard features.
With ample parking and only 5 minutes from the CBD, Docklands Studios sound stages make perfect rehearsal studios for large theatre and music companies, such as Opera Australia who regularly rehearse in the sound stages.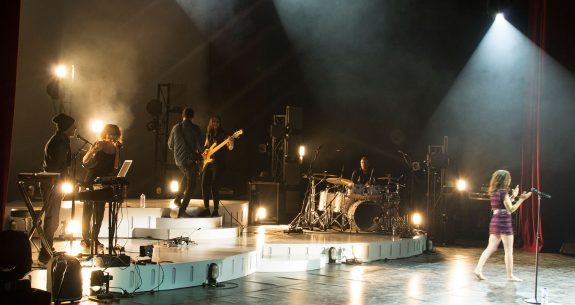 To find out more about Docklands rehearsal space:
Book a tour of the facilities, or speak to us about your rehearsal space requirements: Call Rod Allan on +61 (0)3 8327 2000.
Contact us
Docklands Studio's purpose-built sound stages suit our filming requirements perfectly. Two large sets in adjoining sound stages allows for a seamless production flow during the judges auditions stage of the competition, alongside the internal control room and production office upstairs as the nerve centre. Use of the large workshop onsite for set construction was also a key factor in the smooth running of the production.
MasterChef Australia · Executive Producer
Margaret Bashfield