Receptions and industry events
Docklands Studios offers a business event venue only 5-minutes from Melbourne CBD, with ample parking.
The audience lounge at Docklands Studios is a multi-purpose open area of 270 square metres that can be hired for small seminars and receptions.
It has a capacity for up to 70 people seated or 100 people standing.
With kitchenette and dedicated bathroom facilities, the convenience of Dockland's central location and the Studio's ample parking, this venue is an attractive choice for smaller corporate events.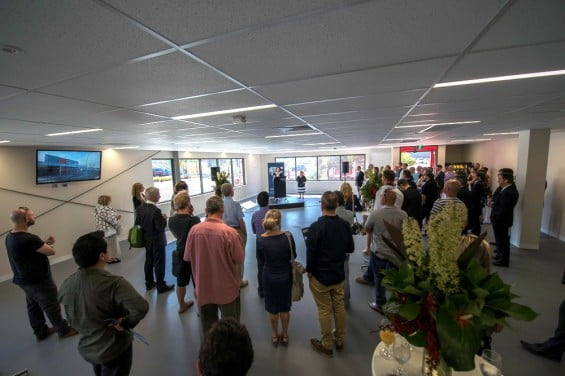 To find out more about Docklands business event venue:
Book a tour of the facilities, or speak to us about your music production: Call Rod Allan on +61 (0)3 8327 2000.
One of the things that is really great about the Studio is its proximity to the city; you're minutes away, and that's a big deal when you're doing 12 to 14 hours a day. Not to mention that Australian crew are, I think, among the best in the world.
Ghost Rider · Executive Producer
Bennett Walsh