Receptions and industry events
Docklands Studios offers a business event venue only 5-minutes from Melbourne CBD, with ample parking.
The audience lounge at Docklands Studios is a multi-purpose open area of 270 square metres that can be hired for small seminars and receptions.
It has a capacity for up to 70 people seated or 100 people standing.
With kitchenette and dedicated bathroom facilities, the convenience of Dockland's central location and the Studio's ample parking, this venue is an attractive choice for smaller corporate events.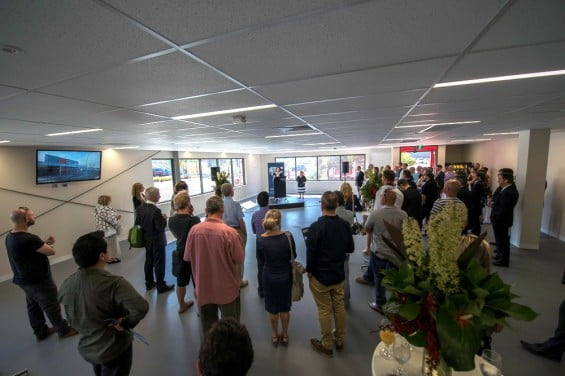 To find out more about Docklands business event venue:
Book a tour of the facilities, or speak to us about your music production: Call Rod Allan on +61 (0)3 8327 2000.
Docklands Studio's purpose-built sound stages suit our filming requirements perfectly. Two large sets in adjoining sound stages allows for a seamless production flow during the judges auditions stage of the competition, alongside the internal control room and production office upstairs as the nerve centre. Use of the large workshop onsite for set construction was also a key factor in the smooth running of the production.
MasterChef Australia · Executive Producer
Margaret Bashfield